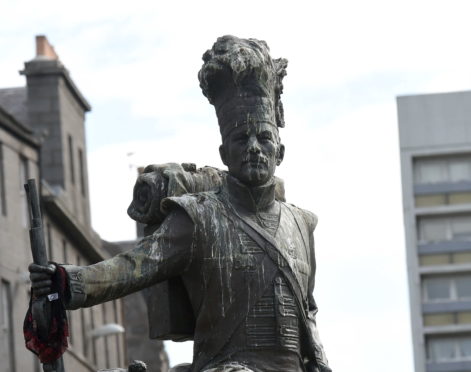 Veterans have criticised the "disgusting state" of an Aberdeen statue honouring the Gordon Highlanders.
More than 1,000 serving and former soldiers, sailors and airmen descended on the city centre for Armed Forces Day on Saturday.
They were cheered on and applauded by thousands from the city and beyond before taking a salute from the Lord Lieutenant Barney Crockett at the townhouse.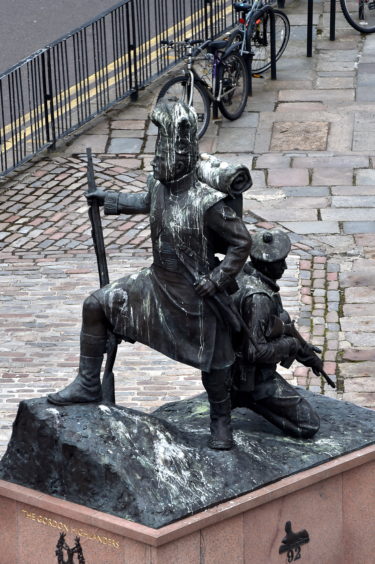 But many of those who gathered at the Castlegate were horrified at the condition of the Gordon Highland statue.
Complaints have frequently been made it being covered in bird droppings, which is essentially "bleaching" the monument.
In September the council applied a gel to the statue to deter the birds.
And yesterday, a city council spokeswoman insisted the monument had been cleaned "top to toe" ahead of the parade.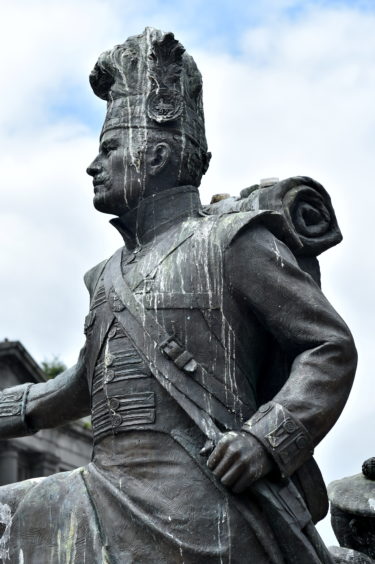 But some of the older Gordons veterans who, unable to join the march, had assembled in front of their battalion's memorial statue to watch, were unimpressed at the effort.
They spoke of their shock at the mess it was in and called for more attention to be paid to it in future.
Alexander McGregor, 82, said: "It's ridiculous.
"The council promised they would clean all the bird mess off it. They haven't bothered to do anything at all – it's in a disgusting state."
Ian Bain, 83, agreed and added: "It's very disappointing that it hasn't been done. It really wouldn't have taken very long to do."
Last night a council spokeswoman said: "We gave the statue a top to toe clean just a few weeks ago knowing the parade was due to be held."