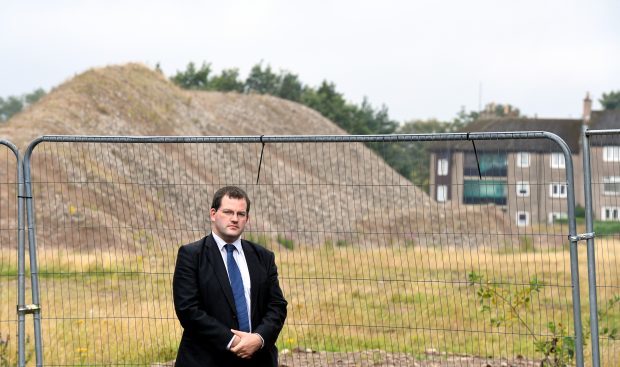 An Aberdeen MSP has raised fears that dangerous untaxed and uninsured vehicles are being driven on the city's roads – due to there not being enough enforcement from transport bosses.
Aberdeen Donside independent Mark McDonald has written to the Driver and Vehicle Licensing Agency after it emerged their contractors, NSL Services Ltd, had last visited Aberdeen in October – meaning untaxed vehicles are not being taken off the road.
To make matters worse for the MSP, the nearest car pound is in Edinburgh.
He had received complaints from constituents about untaxed vehicles being seemingly abandoned on residential streets.
Last night Mr McDonald said: "It is unfathomable that NSL Services Ltd, contracted by the DVLA, last visited Aberdeen in October 2018 and despite being aware of ongoing issues in the city, cannot advise when they will next be operating in the area.
"NSL Services Ltd have only two vehicle pounds in Scotland which are both located in the central belt.
"The Edinburgh facility is reportedly responsible for enforcing the Aberdeen area, but with only five enforcement officers and three removal drivers, it would appear to be drastically under-equipped.
"Provision in the Aberdeen area needs to be much more robust to protect law-abiding drivers"
A DVLA Spokeswoman said: "While over 98% of vehicles on the road are taxed correctly, it is right that we take action against those who don't tax their vehicles and then drive them –  otherwise it wouldn't be fair to those who do the right thing.
"Our national wheel clamping partner, NSL, goes to different areas of the country every day to take action against untaxed vehicles.  Clamping is only one of a range of measures we use to make sure these untaxed vehicles are not driven on the road and we also take action direct from our record.  This includes issuing late licensing penalties and out of court settlements – so while an untaxed vehicle may not have been clamped this does not mean no action has been taken against the vehicle keeper."