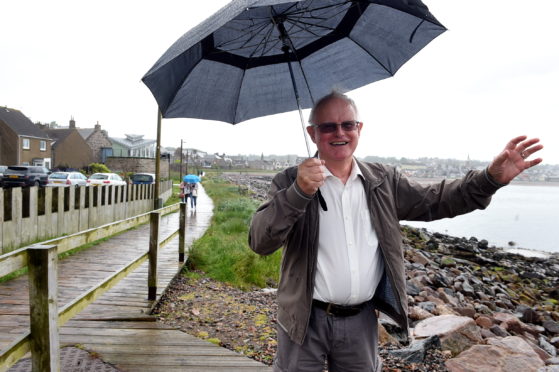 A stretch of Stonehaven's beach boardwalk is to close tomorrow to allow for work to improve the town's flood defences.
The one-day closure will allow Aberdeenshire Council's contractors to remove the existing beach bridge.
McLaughlin and Harvey are to replace the crossing at a later date as part of work to install the town's £16 million flood protection scheme.
A temporary bridge will be in place for pedestrians while the project continues, with work expected to be completed in 2021.
A spokesman for the council apologised for any inconvenience and advised that signs will be put in place advising people of an alternative route.
The flood prevention scheme was drawn up by the council and approved by the Scottish Government in 2017.
It was devised after devastating floods in 2009 and 2012 when the River Carron burst its banks.
The council hopes the plan will help to safeguard more than 370 homes, a school and various other buildings from any further deluge.
Last week it was revealed that residents had been forced from their homes after the work caused a road to collapse.
The incident also means that motorists who would normally use Dunnottar Avenue, near the A92, will have to take a six-mile detour.
The beach bridge is one of five on the riverbank to be changed, on top of a new pedestrian walkway being built near the beach.
New culverts, 6.5ft-high flood walls and an embankment are already being constructed.