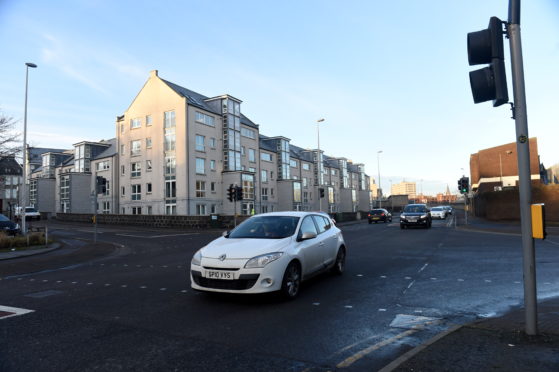 A multi-million-pound roads scheme in Aberdeen could finally move forward – more than 15 years after it was originally mooted.
Plans for the development in South College Street were first conceived back in 2004.
Under the initiative, Palmerston Place is to be extended eastwards to connect South College Street with North Esplanade West, boosting junction capacity with an additional traffic lane along South College Street between Wellington Place and Bank Street.
In private session this week, councillors decided to put out a tender for contractors for the large-scale work, which was estimated at £5.5million in 2017.
Last night, local politicians insisted that the work would fit into the transport "jigsaw", designed to tackle congestion in the city.
The multi-million-pound Berryden corridor improvements and Haudagain bypass scheme are also planned while the AWPR and Diamond Bridge have been completed.
Ultimately, council bosses want to divert traffic, and especially heavy vehicles such as lorries, away from the city centre.
Part of the 25-year city centre masterplan includes widespread pedestrianisation in the city, potentially including Union Street itself.
A low emission zone, where motorists might have to pay to drive in certain areas, is also being considered.
The South College Street project is scheduled for completion in autumn, 2021.
Council transport spokeswoman Sandra Macdonald welcomed the scheme, but admitted it may result in "short term pain" for motorists.
She said: "This is part of the bigger plan to transform and regenerate the city centre.
"I think there may be a bit of short term pain as the works on Union Terrace Gardens will be running in parallel, but ultimately it should help traffic move much more smoothly in the city.
"I am pleased that we have got to this point and now we need to get on with it."
Liberal Democrat group leader Ian Yuill said: "I think people will welcome these long-anticipated improvements moving forward.
"It is clearly a part of the jigsaw to help make the city centre a better place for everyone – whether they are cyclists, pedestrians or drivers."
SNP capital spokesman Alex Nicol added: "Improving infrastructure in the city is vitally important and I'm happy to place my full support behind this scheme."