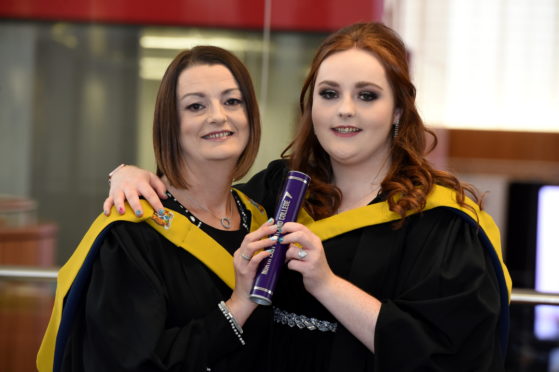 The academic achievements of almost 100 north-east students have been celebrated at the Fraserburgh North East Scotland College graduations.
During a ceremony on Saturday, they were joined by family and and friends and greeted by college regional board chairman, Ken Milroy.
He said: "Since its inception 25 years ago, the Fraserburgh ceremony has been a very important date in the college diary and will continue to be so.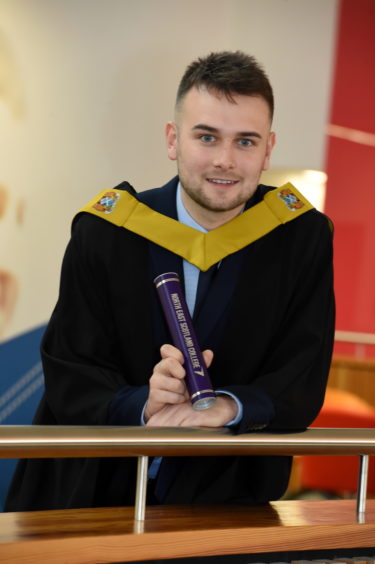 "It is a day that is primarily a celebration of endeavour, achievement and success, but it is also an opportunity to pay tribute to the many partners, families and friends who have supported our students throughout the duration of their studies."
The college management board presented its annual Fellowship Award to Valerie Cheyne, chief compliance officer at Ace Winches, for her promotion of the north-east.
Having grown up in the Banffshire area, she left her teaching job to join her husband's fishing support business, which has grown into an award-winning firm boasting one of the largest rental fleets of oil and gas deck equipment.
As a keen promoter of the north-east, she joined Visit Aberdeenshire in 2016 before being commissioned for the position of Deputy Lieutenant for Banffshire in 2017.
Among those graduating with an NHC in Accounting were mother and daughter Elaine Anne Milton and Amber Watt from St Combs.
The pair ended up studying together after Elaine decided to do something for herself after raising her two daughters.
And, after completing various other courses, they found themselves placed in the same class.
Elaine said: "Studying at NESCol has really increased my confidence and I've grown as a person throughout my time there.
"There has never been an issue about us being in the same class and, in fact, it was beneficial because we were able to help each other out."
Both will now return to college to study for an HND in Accounting.
Presented with the prestigious SQA award at the graduation, 49-year-old Turriff man Simon Allen also accepted his HNC in Nautical Science, which he has studied for through the Scottish Maritime Academy.
He said, "I'm surprised, honoured and humbled to win the SQA Award.
"The very first module I studied on the course was nautical maths and science, which I struggled with because when I went to school we learned sine, cosine, tangent and logarithms from books.
"Once I mastered how to use a scientific calculator, things were much better."
Now working in coastal towage as the master of a 26-metre tugboat, Simon is preparing for more exams to gain his Officer of the Watch Unlimited Certificate of Competence, which he hopes will be the next step towards a role with the Maritime and Coastguard Agency.
Peterhead man Aidan Glennie, 20, graduated with an HNC in Mechanical Engineering, achieving his life-long goal of becoming a draughtsman.
He said: "My dad is a draughtsman, so I knew this was something I was keen to get into.
"I left school at 16 and started a modern apprenticeship with  the Score training facility in Peterhead."
He has now landed a job as trainee draughtsman at PDI Ltd.