Bumper haul of designer gear worth thousands donated to Aberdeen charity shops
By
Daniel Boal
November 13, 2019, 7:08 am
Updated: November 13, 2019, 12:29 pm
Designer labels more commonly seen at fashion shows are going on sale at Aberdeen charity shops following an anonymous donation.
Staff at the Shelter organisation in Aberdeen were gobsmacked when a high-end bundle of 33 jackets, 12 suits and 28 pairs of trousers was dropped off at the Union Street shop.
All of the gear was brand new, and came from the production lines of designers including Savile Row tailor William Hunt, Monkey Genes, Grand Tour and Holland Esquire.
The donation came from a local designer menswear shop, but owners asked to remain anonymous.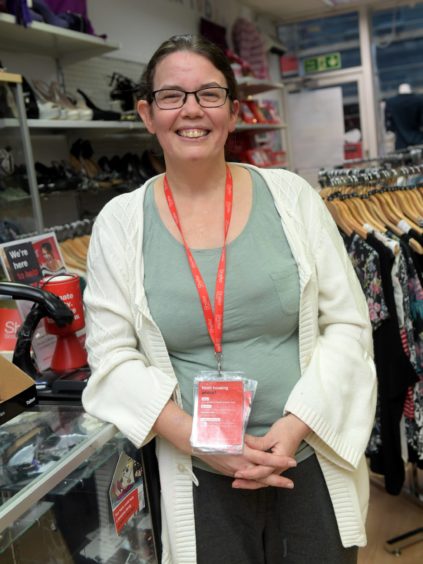 Savile Row tailored suits are among the most sought after and expensive in the world, with people coming from far and wide to obtain a custom outfit.
The items will now be up for grabs in the charity's Union Street and George Street premises.
The suits, which could sell for up to £500, have gone up for sale at just £75.
There are pinstripe, single and double breasted jackets all on offer.
The charity, which provides housing advice for homeless people, was delighted to receive the luxury donation.
Jillian Cooper, shop manager in the Union Street branch, said she looked forward to seeing fashion-savvy young men swoop on the shop to snap up the bargain clobber.
She said: "This tremendous donation has been made anonymously.
"While we can't name the business which has given us these fabulous clothes we have to thank them for this amazing gift which will raise much needed funds to help Shelter Scotland continue to campaign and provide advice and support to people affected by homelessness and bad housing.
"These items are high quality, with some of them having retailed at up to £500.
"Our charity shops in Aberdeen are now the perfect place to hunt for designer brands at bargain prices."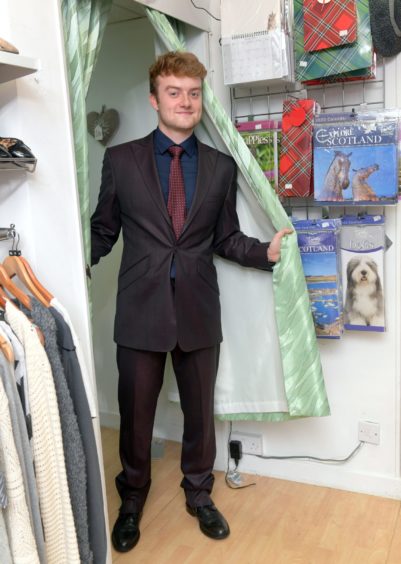 Though unusual, it is not unheard of for bags of expensive gear to be dropped off at charity shops.
A generous donation of designer clothes, collectively worth £50,000, was handed to the Mind charity shop in Tunbridge Wells in Kent, in April.
The donation, given to the shop by an unnamed donor, featured clothing from brands including Prada, Chloé and Gucci.
Charity shops in the upmarket Stockbridge area of Edinburgh are known as treasure troves for designer goods as wealthy residents offload their old outfits.