Aberdeen railway heritage society receives royal recognition for turntable restoration
By
Neil Drysdale
December 6, 2019, 8:25 am
Their members have spent years refurbishing a former railway site in an effort to create a new age of steam in the Granite City.
And this week, the tireless efforts of the have received royal recognition at the National Railway Heritage Awards ceremony in London.
The trust, which has overseen the creation and implementation of a pristine new turntable at the site, enabling steam services to return to the north east on a regular basis, won the Stagecoach Volunteers Award at Merchant Taylors Hall.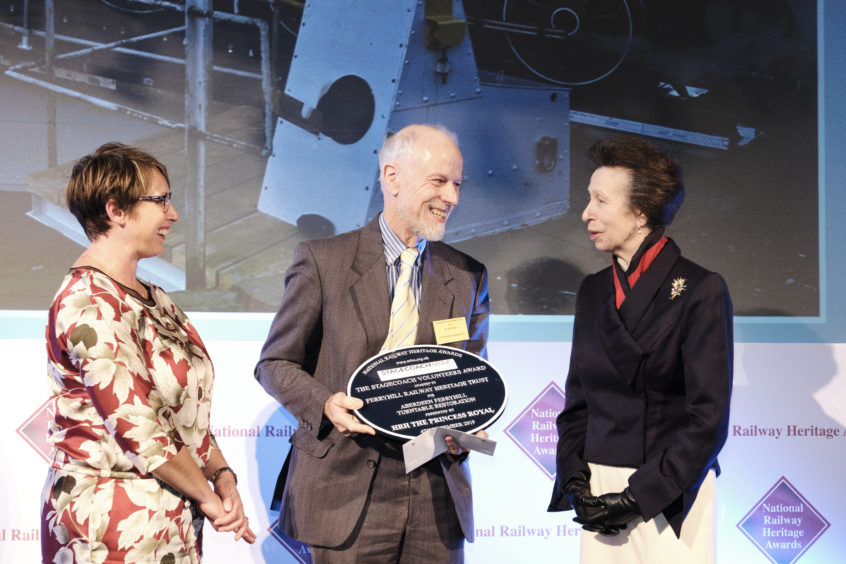 The Princess Royal presented the plaque and a cheque for £2,000 to the trust's chairman Dr Jon Tyler, who has been one of the driving forces behind the transport initiative, which he is confident will boost tourism in the region in the future.
Dr Tyler said yesterday: "This award represents an acknowledgement of the hard work which has been done by volunteers over several years to preserve and restore an important part of Aberdeen's railway heritage.
"And that has put Aberdeen back on the map for heritage steam trains."
The organisation, launched in 2007, took over control of the remaining railway buildings and former turntable at the old Ferryhill locomotive depot with the dream of restoring the site to its former glory.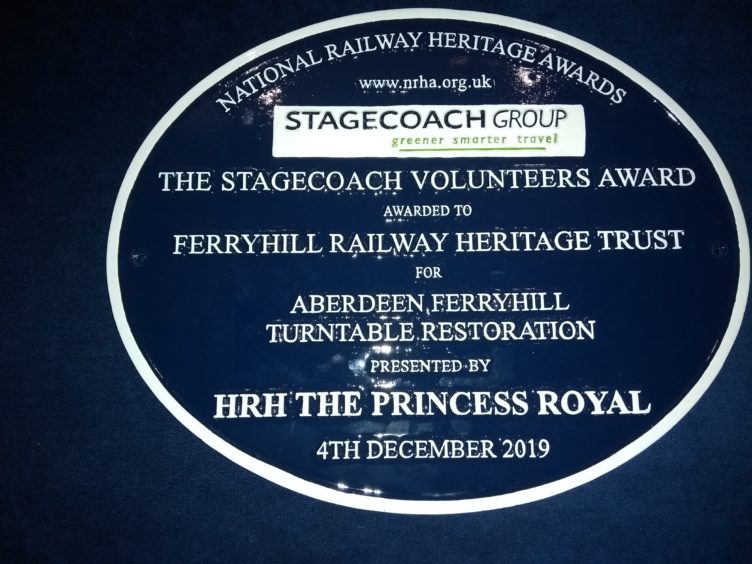 It finally brought the category A-listed structure back into use last summer, following decades of abandonment, and since then, numerous steam locomotives have been able to visit Aberdeen thanks to the turntable's availability.