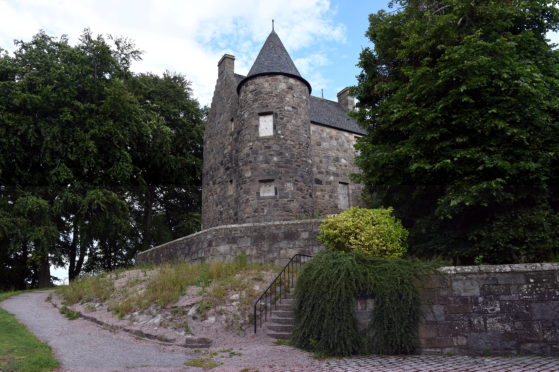 An Aberdeen community group with ambitions to regenerate a heritage site is looking for volunteers to join its management committee after a "period of hibernation".
The Tillydrone Community Development Trust (TCDT) was founded in 2011, with the aim of supporting sustainable developments throughout Tillydrone and the surrounding area.
Among the projects it has been involved with is the potential transformation of the 17th-century Wallace Tower, otherwise known as Benholm's Lodge.
The trust currently has ambitions to transform the area around the site into a fully-inclusive adventure playpark, dubbed "Benholm's Gateway", with plans still to be revealed.
Colin McFayden, chairman of the TCDT, said: "The trust's lengthy period of hibernation isn't due to lack of initiative.
"Instead, we've found that the existing management committee has already committed as much time as they're individually able to, and we badly need some more people to be able to increase our capacity in order to deliver on our incredibly exciting plans."
Sheila Gordon, the chairwoman of the Friends of Seaton Park group, said: "Volunteers are always welcome and I would particularly encourage anyone with experience in project management, fundraising and working with historical buildings to get involved with this particular project to help us make this part of Aberdeen even better than it is."
Anyone interested in volunteering can contact the Tillydrone Community Development Trust's Facebook page, or email tcdt@mail.com