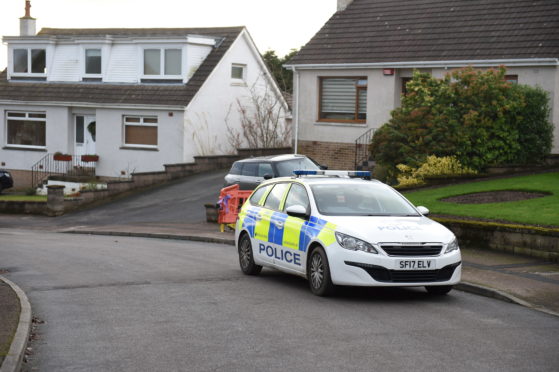 An Aberdeen mum has said she feels "violated" after robbers ransacked her home as she slept.
Police issued an appeal for information after a spate of break-ins and sneak thefts in the Mannofield area over the course of weekend.
Homes in Deeside Gardens, Deeside Crescent and North Deeside Road were targeted, with more than £1,700 goods taken.
Last night, one victim revealed she woke up and thought she heard someone in her home so tried to scare them off, by switching on a light and flushing the toilet.
However, when the house fell silent she dismissed her concerns and went back to sleep – only to later find her home had been ransacked.
The woman said she normally switches on the alarm overnight, but it was off due to ongoing renovation works.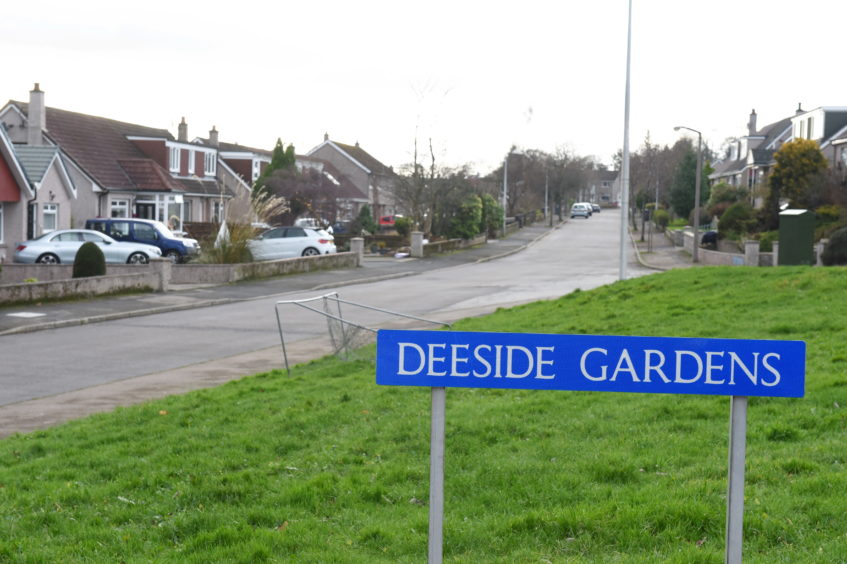 She said: "I was here in the early hours of Saturday morning but was a bit unsure about whether I had heard someone breaking in or not.
"One of my sons has recently been thinking there has been an intruder but when she check there hasn't been anyone there.
"On Saturday though, I thought 'I'll just make a bit of noise' so I went to the toilet, shut the door and turned the lights and then flushed the toilet. I had my phone with me incase someone did come up the stairs."
When no further noise, the mother-of-two went back to sleep.
However in the morning she discovered her son's Xbox, a travel card loaded with about $70 and alcohol had been stolen.
The thieves also rifled through her filing cabinets – prompting her to believe they were a professional group looking for more.
But the robbers may have left vital evidence at the scene, with police now examining a pair of gloves found in the garden.
"It's a real invasion of your privacy, you feel vulnerable," the woman said, adding that it had brought back memories of her home being broken into as a little girl in Edinburgh.
"Even my kids have said 'how dare they come into the house and take belongings'. What right have people to do that that to you?
"But they're not thinking about that because they're thugs."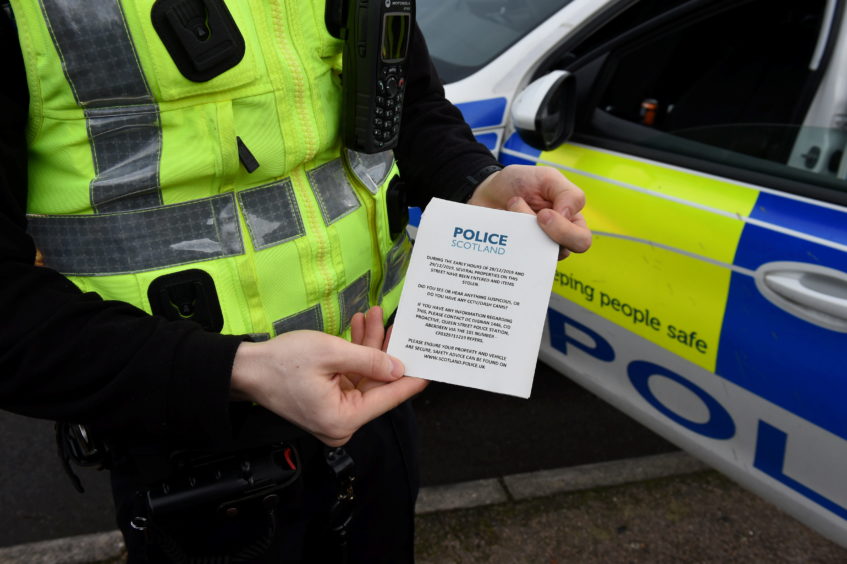 The incidents in Deeside Gardens and Deeside Crescent happened between 3.30am and 4.45am on Saturday, while the theft on North Deeside road took place between 12.35am and 6am on Sunday.
Yesterday police officers were seen making door to door to door inquiries.
Detective Sergeant Scott McKay, of Aberdeen CID, said: "We know on each occasion that those responsible were disturbed by the occupants of the addresses. Did you see anyone running in these area at the material time?
"We continue to carry out a number of inquiries in relation to this incident and residents may notice an increase in police patrolling the area.
"I would urge anyone with information to contact Police Scotland on 101 or anonymously to Crimestoppers on 0800 555 111."
Local councillor Ian Yuill added: "I would urge anyone who see's anything suspicious to contact the police and to make sure that everyone locks both their cars and their homes."