Hundreds of people braved the icy waters of the North Sea to raise money for local communities.
Around 250 people swapped the warmth of the Stonehaven Fireballs ceremony for the cold of the town's Nippy Dip.
All profits raised from the event went to the local RNLI crew and the Mackie Academy Young Carer Group, which provides young carers with respite activities to give them a short break from their responsibilities.
Taking part in his first ever nippy dip was four-year-old Noah Adams who said the experience was, perhaps predictably, "really cold".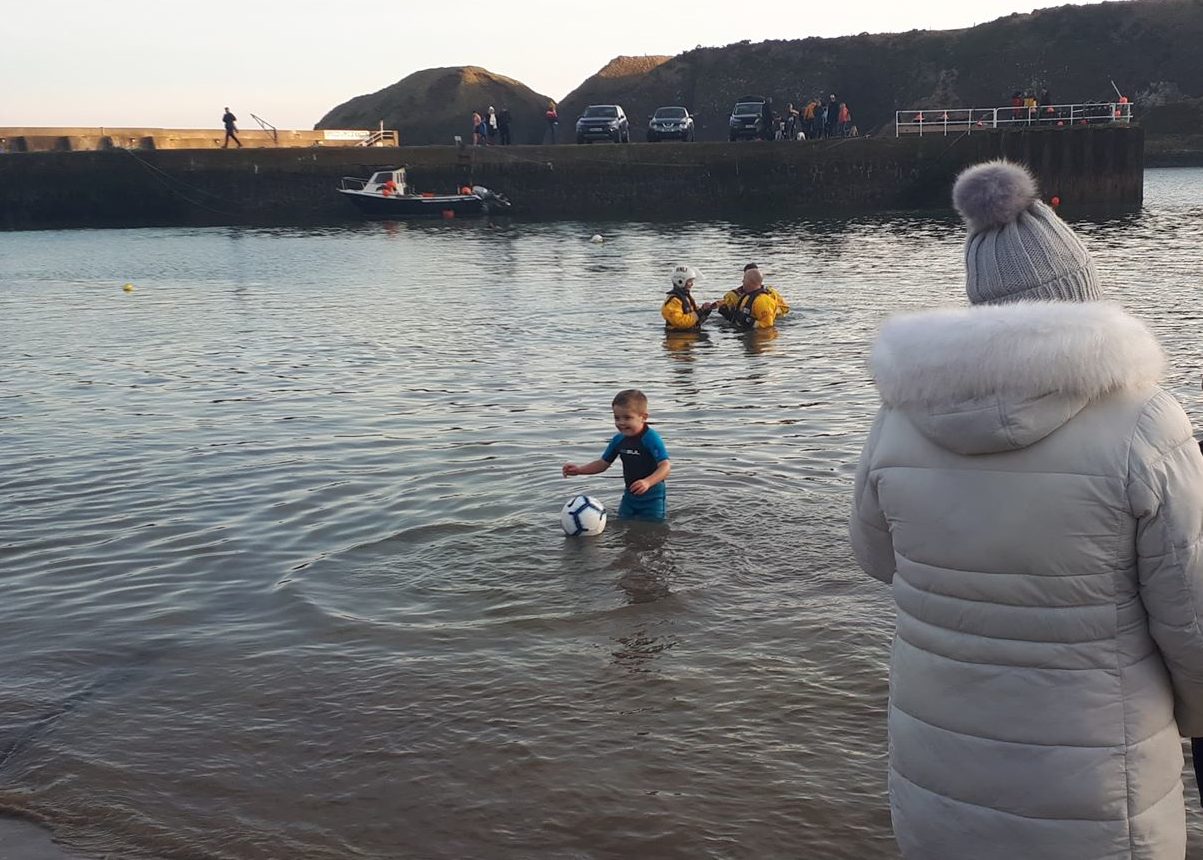 It was also the first time for mum Dawn Adams, who donned an Aberdeen FC top with partner Craig Butchart, for the event.
She said: "I'm from Stoke-on-Trent, and had never seen anything like this before. It was great fun, and Noah had an amazing time."
Carlo Williams took part in the Nippy Dip in a pair of South African speedos.
He said: "I've lived in Stonehaven for 17 years but this is the first time taking part.
"The fireballs on Hogmanay followed by this is just an amazing experience."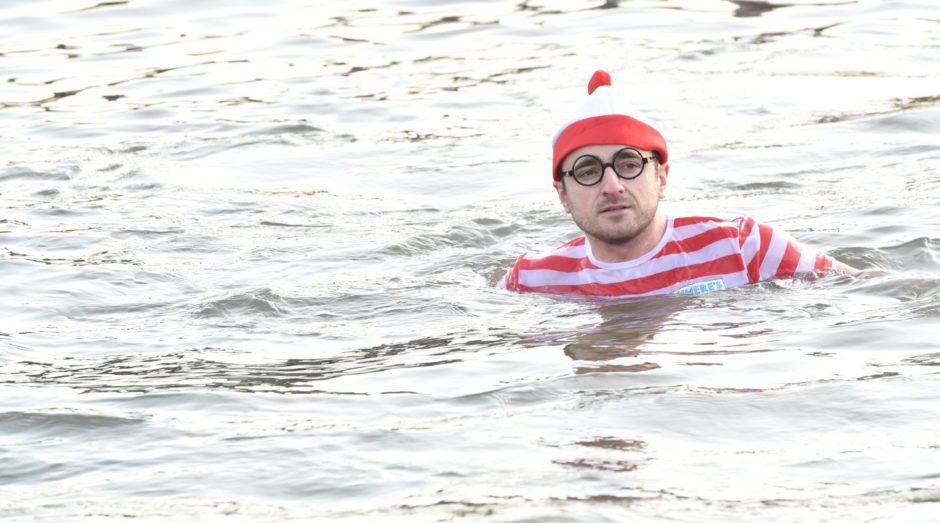 Jim Stephen, one of the organisers from Stonehaven Community Council, added: "The Nippy Dip will hopefully raise not only much needed funds, but also awareness for the Mackie Academy Young Carer Group.
"The charity gives them respite and organises trips and holidays, it is a really important cause."
Further north, Banff Links was lined with people as 50 hardy souls took part in the Hogmanay Loony Dook.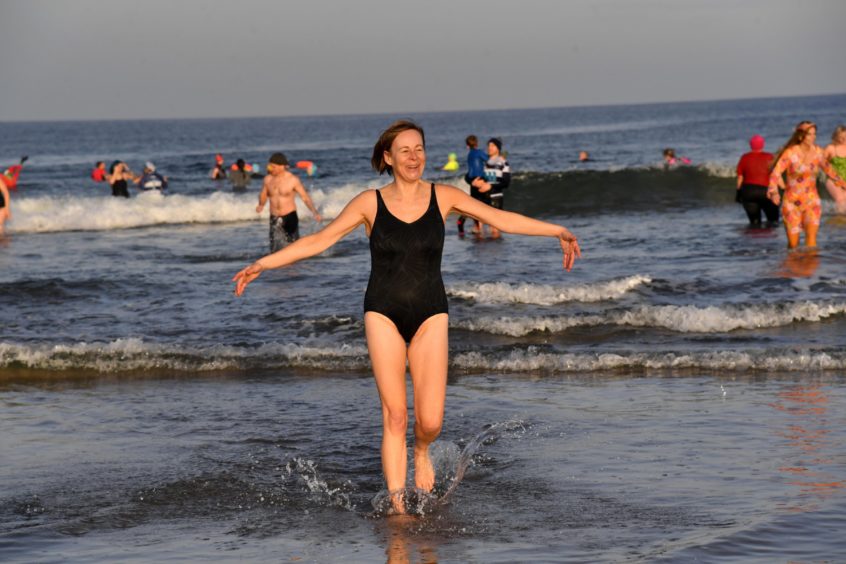 Families came out in full force to the event, and swimmers were rewarded with tea, cake, mulled wine and even a warm fire, after the event.
The Banff Coastguard Team and Banff Sailing Club acted were onsite to ensure safety.
Rebecca Campbell Wilson, member of the Banffshire Coast Swimmers who organised the event said: "We had Father Christmas, a giraffe, a skeleton and an elf jump in – it was great fun and the costumes were brilliant."
The event was free to attend, but donations were accepted towards plans to create changing rooms at Banff Links beach.