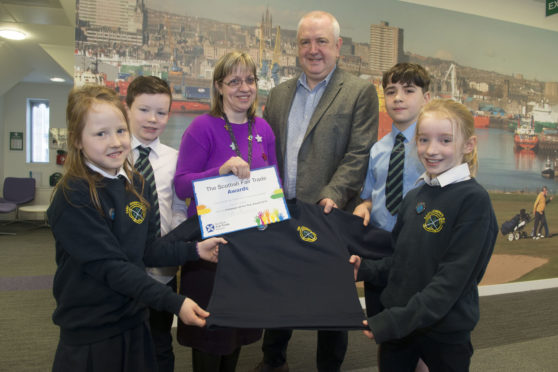 An Aberdeen teacher has been recognised for her work in promoting sustainable cotton school uniforms.
Monica Malet, who teaches at St Joseph's School, was part of the team of Scottish teachers who won a "campaign of the year" prize at the Scottish Faritrade Awards.
She said: "We first started to investigate the possibilities of Fairtrade cotton uniforms after we organised a Fairtrade fashion show in 2011.
"Although the initial samples were too expensive, and not a viable option at that stage, we subsequently met Andy Ashcrioft from Koolskools and Pamela L'intelligent who works for Craft Aid in Mauritius where uniforms are made.
"Pupils, parents and teachers heard Pamela's inspiring life story when she visited the school in 2015 and following a process of testing samples our parent council gave the green light. By July we had our very first order of Fairtrade uniforms.
"This made us the first school in Aberdeen to embrace Fairtrade cotton uniforms which made us all extremely proud."