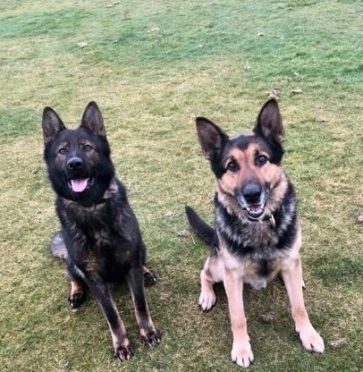 A north-east police dog has retired to a civilian life with his handler after eight years on the force.
PD Drax was born for the role, as part of a South Yorkshire police breeding programme, where his father had been a police dog too.
As a puppy, Drax was brought to the north-east by Grampian Police, and moved across to Police Scotland when in was formed in April 2013.
He has helped find missing people and property and helped officers in investigations, patrolling the streets and controlling crowds.
The eight-year-old has been succeeded by PD Kane, a recent graduate from police dog training.
A police spokesman said: "PD Drax is remaining with his handler in his retirement where it can be assured that he will continue to be greatly loved after his many years of loyal service within the north-east.
"We wish PD Kane all the best paw-trolling the beat, and we wish Drax a long, happy and healthy retirement."