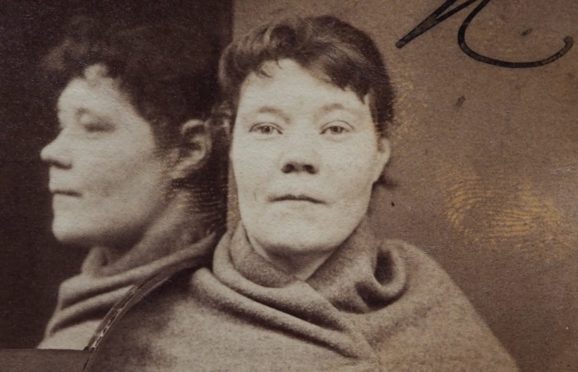 Merely looking at someone before they fell ill was enough to convince citizens of Aberdeen that a woman could be a witch as hysteria swept through the city in the late 19th century.
While witchcraft trials are most notably associated with the city of Salem in America, dozens of women in Aberdeen were accused of being in cahoots with the devil in the 1590s.
And such tales are among several fascinating insights into the past of the north-east which have been dug out from ancient records for an upcoming exhibition.
The local authority's senior archivist, Katy Kavanagh, has taken out original records from Aberdeen City Council to showcase women criminals across the centuries.
As part of the Granite Noir crime writing festival, she has curated a free exhibition titled Outcasts: Women, Crime and Society.
She will discuss the public's fascination with women who commit crimes, such as murder or violent acts, and challenge the notion of society's "nurturing sex".
Ms Kavanagh said: "Both the exhibition and the talk explore the wealth of material in Aberdeen City and Aberdeenshire Archives collections relating to crime.
"And I think it's also quite unusual to have to such detailed records to date of the witchcraft trials.
"This year we are focusing on women's experiences of crime and punishment, and what this can tell us about women's status in society at the time.
"Visitors will be able to see a range of different material, from early 20th century police wanted posters to court documents from witchcraft trials in the late 16th century.
"A common trope about women is that they are the nurturing sex and with cases like these it's interesting because you almost don't expect it.
"The type of crimes goes against that stereotype with crimes like child murder."
The senior archivist highlights such a case from the Enactment Book to the Kirk Sessions records, where poverty-stricken women were logged for prostitution, infanticide, petty theft and having sex before marriage – known then as "ante-marital fornication".
One such case features Catherine Anderson, an outworker from Pitfodels accused of concealing her pregnancy and smothering her newborn child.
Ms Kavanagh added: "Some of the cases are truly harrowing, and it really makes you appreciate the progress that has been made towards equality.
"Especially when you hear about the type of evidence during the witchcraft trials in Aberdeen.
"There were about 40 cases and things that could be considered a coincidence today, like looking in the direction of someone when they fall ill or drop dead, were used as evidence.
"My talk on Thursday will expand on all the sources used in the exhibition, as well as exploring cases in the Aberdeen House of Correction, which was operated by the Burgh authorities and Kirk Session in the 1630s and 1640s."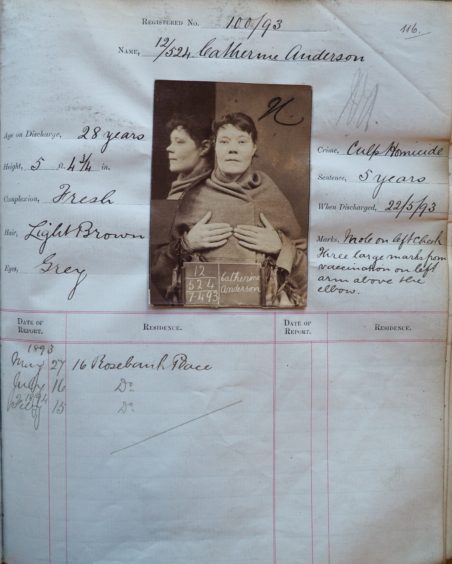 A police station in Dufftown discovered a series of wanted posters, which will be on display at The Lemon Tree, and feature what could be the original female Peaky Blinders.
Images of Ellen Jane Pugh and Lily Hart, both of whom used the alias Williams, were members of a gang in Birmingham in 1911.
The women were suspected of manufacturing and passing of spurious coin.
Council culture spokeswoman, Marie Boulton, said: "We're delighted to see our archives being used to tell the tragic stories of women who were on the fringes of society, perhaps because of poverty or persecution, and in some cases because they sought a life of crime.
"These fascinating women have much to teach us about our city's past and perhaps even our present.
"I'd urge everyone to come along to Granite Noir to explore this exhibition."
Outcasts: Women, Crime and Society will run from Thursday until Sunday at the Lemon Tree.
The talk will be held on Thursday at 5.30pm at the Music Hall.
For more information visit www.granitenoir.com