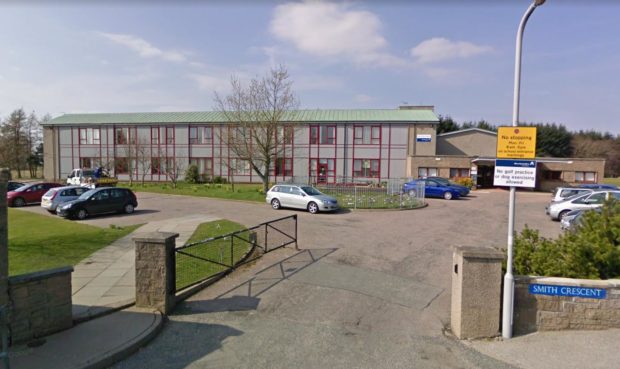 An Aberdeenshire primary school has been told it hasn't improved enough to satisfy an education watchdog after receiving what one councillor called the worst report he had seen in 35 years.
In late 2018, inspectors from Education Scotland visited Aberchirder Primary and ranked it as weak in all four categories, while grading its nursery weak in two areas.
Education Scotland instructed the school to address the weaknesses identified by the inspectors, including making efforts to ensure children were offered the best possible progress in their learning and improving attainment levels.
Last May, councillors on the Banff and Buchan area committee discussed the inspector's findings.
At the time, Fraserburgh councillor Brian Topping said: "This is the worst report I've seen in my 35 years as councillor."
In a new report created after a follow-up visit, Education Scotland concluded there was still a long way to go to satisfy the inspectors – but acknowledged that "positive progress" was being made in certain areas.
Education Scotland's Jackie Maley said: "The school has made insufficient progress in addressing the areas for improvement since the original inspection.
"We will liaise with Aberdeenshire Council regarding the school's capacity to improve.
"We will return to carry out a further inspection of the school within one year of the publication of this letter."
Mr Maley's report recognised there had been "limited progress" at the school in improving attainment, ensuring staff are aware of their responsibilities for "getting it right for every child", and getting staff to review their approaches to learning, teaching and assessment to ensure children make the "best possible progress in their learning".
Inspectors noted "positive progress" on Education Scotland's instruction for the head teacher to "fully develop the vision, value and aims for the school and nursery".
A spokesman for Aberdeenshire Council said: "We are pleased Education Scotland has acknowledged the headteacher's strong leadership and accept some of the measures implemented may take time to bed in.
"We will work with Aberchirder Primary School to address the progress in children's learning across the curriculum as well as supporting the school on its journey towards improvement.
"It is heartening the inspector acknowledges the school has already put in place measures to achieve this aim."