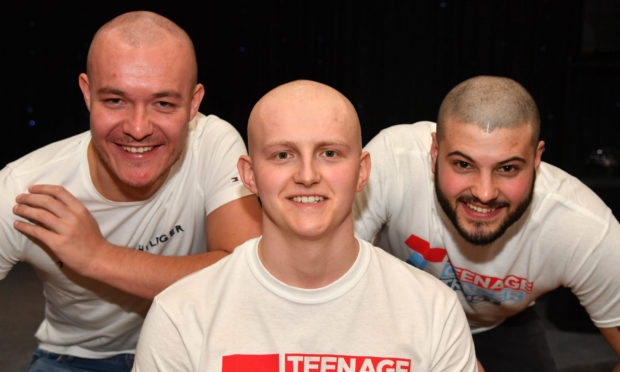 A Banff man has raised more than £16,000 for two charities by shaving his hair.
Alex Charlton's "whole world was flipped upside down" when he was diagnosed with stage two Hodgkins Lymphoma in October last year, aged just 23.
He had to give up his work as a mechanical engineer and is currently unable to play football with his local team Banff Rovers while undergoing chemotherapy.
In an effort to show solidarity for those going through cancer, Mr Charlton decided to Brave the Shave alongside some of his family, friends and colleagues to raise money for Teenage Cancer Trust and Cancer Research UK.
Mr Charlton said: "I wanted to help give back to Teenage Cancer Trust with all the support they've given me and to Cancer Research as well for the work they do in finding a cure."
At the Brave the Shave event on Saturday, there was also a waxing station for those daring to have more hair removed.
Money is still coming in, but Mr Charlton expects the final total to be more than £16,000. To donate, visit uk.virginmoneygiving.com/fundraiser-display/showROFundraiserPage?userUrl=AlexCharlton5&pageUrl=1