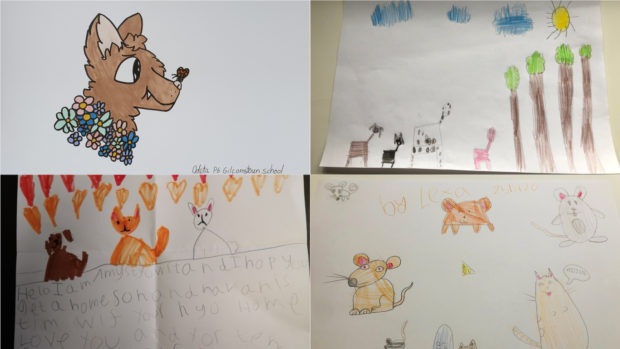 Children from across the north-east are penning letters to the four-legged residents of an Aberdeen animal sanctuary.
Mrs Murray's Home for Stray Cats and Dogs put out a call for kids at home to put pen to paper as part of their Paw-Pals for Kids initiative.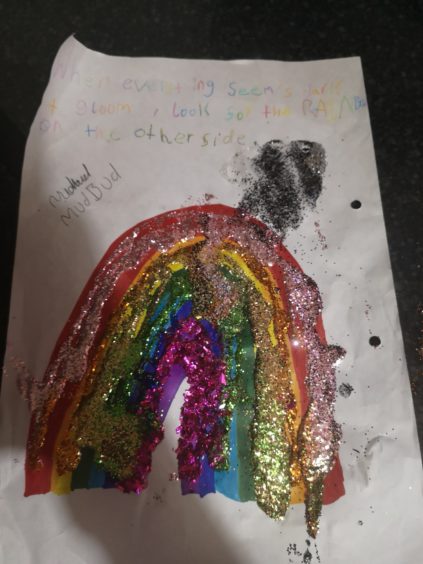 Youngsters are being encouraged to stretch-out their creative muscles by writing a letter or poem or creating some artwork as a way to keep pupils busy – while also sprucing up the animals' kennels.
It comes after schools across the country shut on March 20 in response to the coronavirus pandemic.
Centre manager Marie Simpson said: "With the lockdown situation and children at home, we understand many of them will be trying to keep up with their home schooling.
"We thought this would be a fun way for them to interact with the animals while also practising their English and art.
"It's been a bit bleak since we've closed to the public and the pictures are a nice way to brighten up their kennels.
"We also thought this would be a way to get kids thinking about the welfare of the animals that aren't in homes right now. They're showing compassion for them.
"It's also good for us to get the animals involved and keep spirits high."
Parents have already been in touch with staff, requesting residents' names and asking if there are any of their children's favourite breeds they could write to.
One letter to Diesel, a five-year-old Akita, read: "You are the cutest thing ever and my granny has a black Labrador called Bailey.
"We might come see you soon, Diesel. Bailey is 10-years-old like me. I am a huge dog-lover and I can't wait to see you."
They have already received several letters and artwork on the back of the first day's appeal.
Mrs Murray's has been forced to suspend rehoming for the foreseeable future due to the ongoing pandemic and has asked the public not to visit the centre in person.
Ms Simpson said teams have also been "keeping busy" with the pet food bank and will continue to support people affected by job loss or financial difficulties by delivering food for furry companions at home.
Letters, poems and drawings can be posted to Mrs Murray's Cat and Dog Home, Brickfield, East Seaton, Aberdeen, AB24 1XL or emailed to mrsmurrays@btconnect.com.