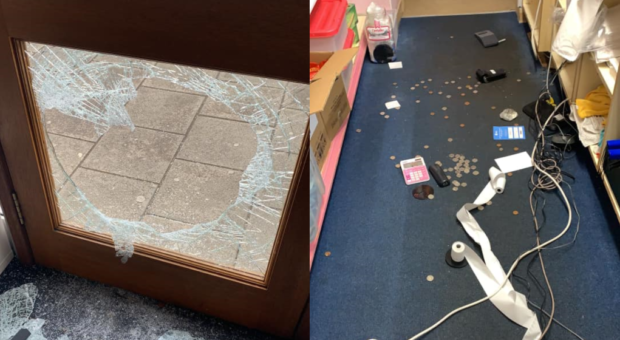 A north-east sweet shop owner is hopeful CCTV will help catch the thief who stole money from her shop during a weekend break-in.
They smashed their way into the Bon Bon sweet shop on Queen Street, Peterhead, on Sunday evening, just a few days after it reopened.
Fiona Chalmers has viewed CCTV captured at her shop and believes it will help with the police inquiry.
Ms Chalmers said: "It took them 20 minutes to break the glass in the door and once inside they spent five minutes in the shop.
"They were wearing gloves when they broke in, but the footage shows them taking their gloves off halfway through, so they may have left fingerprints."
The sweet shop opened on Thursday and someone who works beside the shop alerted Ms Chalmers when they noticed the broken window on Monday.
Ms Chalmers said: "Normally taxis sit on the main road but with lockdown, the streets are quieter."
Police are investigating the break-in, and a second at a beauty salon on Rose Street in Peterhead.
It took place on Sunday, with police confirming a number of items had been taken.
A spokeswoman said: "Inquiries into both incidents are continuing."
Concerned councillor Dianne Beagrie said: "I hope we won't see any further incidents like this".
Anyone with information is asked to call police on 101 or Crimestoppers anonymously on 0800 555111.