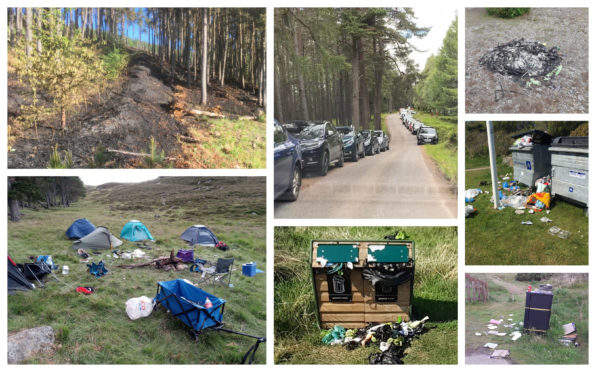 Fears have been raised that tourists could be put off visiting the north and north-east by the "absolutely vile" scenes wild campers are leaving behind at beauty spots.
The Cairngorms National Park Authority (CNPA) and the Aberdeenshire Ranger Service have reported a "significant rise" in antisocial behaviour as the country comes out of lockdown.
Piles of litter have been spotted alongside abandoned campsites and evidence of "public toileting" in places like Tillyfourie Quarry and Pitfichie forest.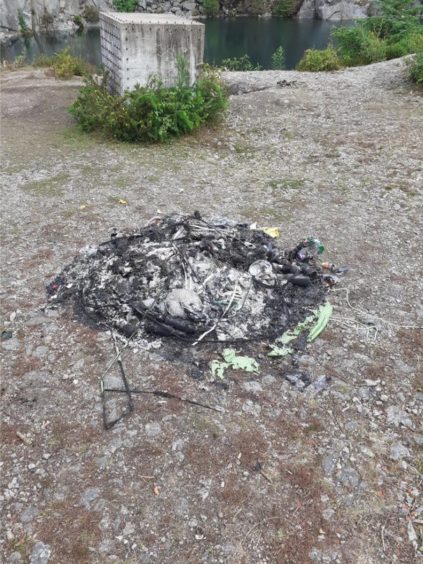 Earlier this month, near The Queen's Balmoral Castle, rangers came across an abandoned litter-strewn campsite complete with five tents, chairs, a caddy and the remains of a fire.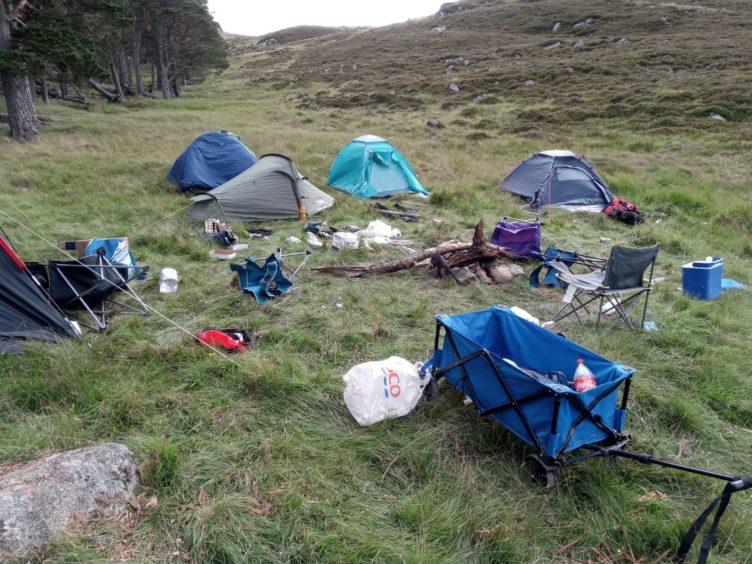 Police have been called to incidents where negligent drivers have arrived at jam-packed car parks for nature walks and left their vehicles on verges and narrow tracks, blocking important access points.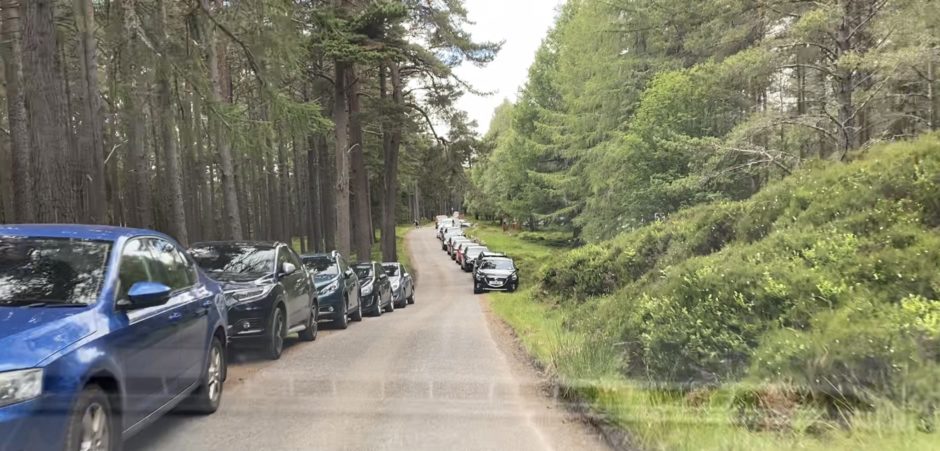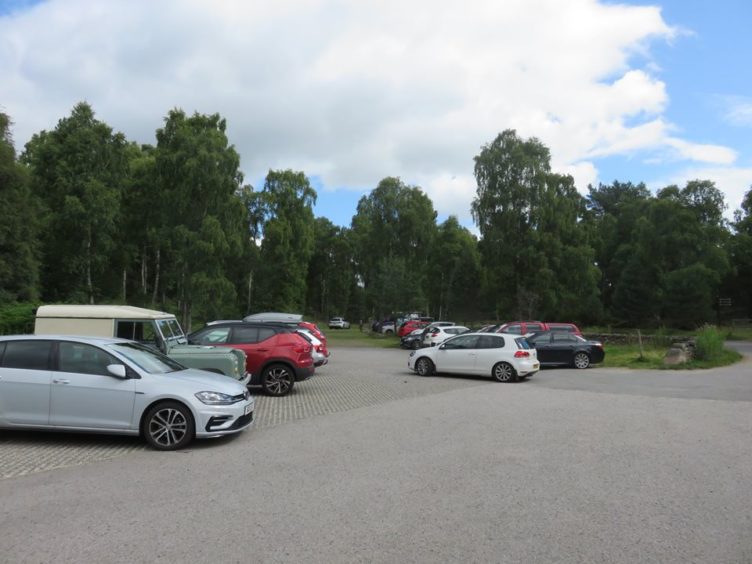 The Muir of Dinnet car park – Aberdeenshire Ranger ServiceIt is feared the shocking state of many countryside destinations could prove disastrous for the tourism sector.
Belinda Miller, head of Aberdeenshire Council's economic development and protective services, said: "The north-east is a mecca for visitors and we rely on that tourism to support many of our communities and businesses.
"Some of the scenes that have been reported, such as widespread littering and public toileting, are absolutely vile, and they have no place in our countryside.
"We want people to enjoy our wonderful array of attractions and beautiful scenery, but if visitors are faced with this sort of behaviour and mess then they are unlikely to return and that will have a massive impact on our tourism sector."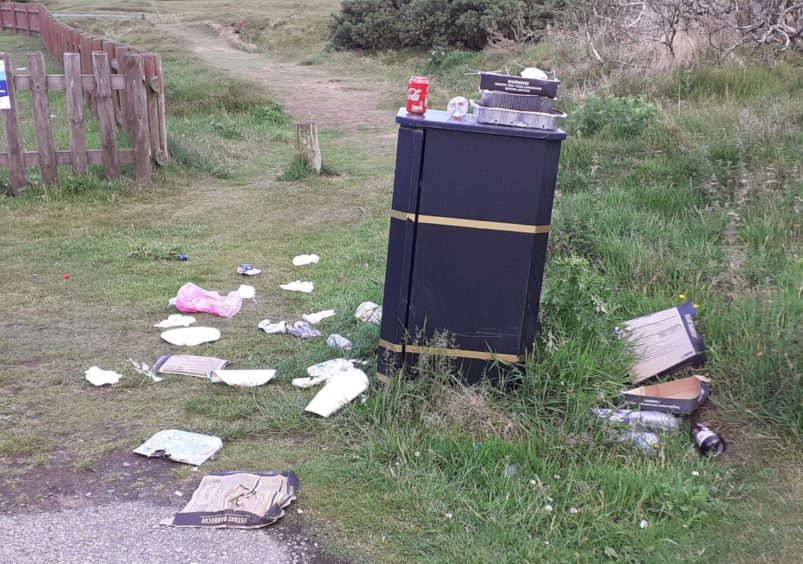 Fiona Banks, coordinator for the Aberdeenshire Ranger Service, said visitors should plan ahead and avoid busy areas.
She said: "At the weekend we had numerous reports of our car-parks being full – including the Muir of Dinnet facility, where we had to call the police to manage the dangerous parking on the verges and roadside.
"We have so many wonderful areas of countryside in Aberdeenshire that it's not worth losing tempers over a car parking spot – please have a back-up plan.
"If an area feels too busy or the car park is full, move to your plan B site."
Aberdeenshire Council and the CNPA are now urging anyone who witnesses any form of anti-social behaviour to immediately report it to the police.
Deputy Chief Constable Malcolm Graham said: "Our officers will continue to engage with the public, explain the legislation and guidance and encourage compliance.
"We will use enforcement as a last resort only where there is a clear breach of the legislation."
The Scottish Government's environment secretary, Roseanna Cunningham said she had been dismayed to hear of the damage being done to the countryside in recent weeks.
She said: "Ultimately I hope that people will act responsibly, respect the communities they are travelling to, clean up after themselves and have a safe break."
Risk to natural environment and wildlife
Loch Morlich, owned and managed by Forest and Land Scotland, has been one of the worst-impacted beauty spots by the actions of irresponsible campers in recent weeks in the Cairngorms National Park.
The scenic loch, east of Aviemore, has been the site of multiple call-outs for the emergency services, including the fire brigade and police teams, due to antisocial behaviour and dangerous activities.
Alastair Dargie, a watch commander for the Scottish Fire and Rescue service, said out-of-control campfires at the loch in unsuitable locations have the capacity to cause major disasters.
And he highlighted the danger posed to those really in need by fire crews being called attend to completely avoidable incidents.
He said: "Last weekend, we saw many campers light fires around Loch Morlich, many of them in dangerous locations with the potential to destroy large swathes of ancient woodland.
"Whilst crews are committed to putting out fires that have the potential to be damaging, by responding to such incidents we are not available for our primary role of life preservation should a serious car accident or house fire occur.
"Those recklessly lighting camp fires not only risk damaging our natural environment and wildlife, but can also have a wider impact on the community by reducing or delaying the response to life saving emergencies."
As well as fires, littering and human waste has been reported at the loch, alongside trees being damaged by those chopping them apart for firewood.
Pete Crane, head of visitor services at the Cairngorms National Park Authority, said: "We are delighted to welcome responsible visitors back to the park, our economy needs it, but people need to treat this beautiful, protected area and our wonderful communities with respect.
"This type of 'dirty camping' and the antisocial behaviour that goes with it is a drain on our emergency services as well as proving particularly challenging for local rangers who are trying to ensure everyone has a pleasant time and stays safe, as well as caring for the environment.
"At no time, should anyone be lighting a fire in the Cairngorms National Park, posing a risk to people, property and our natural heritage."