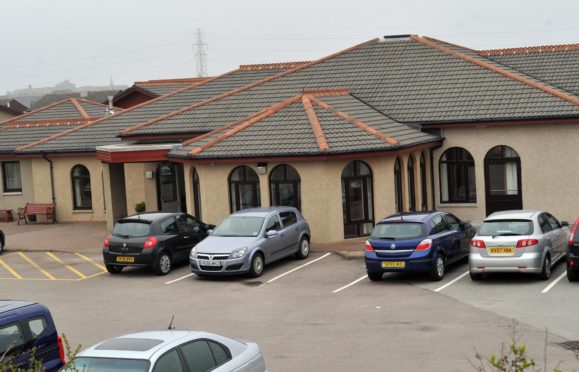 Staff at a Fraserburgh care home have been ordered to improve care for increasingly isolated elderly residents within the month.
Operators at St Modans Care Home have also been asked to review their strategy for preventing and dealing with falls following its latest unannounced visit from Care Inspectorate and Aberdeen City Health officials.
Inspectors were concerned that, amidst Covid-19 measures, residents were taking meals in rooms, may have been losing weight and were lacking in meaningful engagement.
The Christian Watt Drive home, which cares for 60 elderly residents, people with dementia and those with brain injuries, is part of Inverness-based Meallmore care group.
It was being assessed on how it is coping with the changing needs of residents during the coronavirus pandemic.
And while inspectors praised the use of technology and outdoor visiting to mitigate the ongoing restriction on visitor numbers, it was criticised for a loss of "meaningful interaction" between residents and staff and concerns residents are at an increased risk of falling and injuring themselves.
Inspectors said: "We saw that there were gaps of days where some people did not appear to have taken part in a meaningful activity.
"We were concerned that some people experienced long periods of isolation with no stimulation.
"People's lives had changed as a result of the restrictions put in place during the Covid-19 pandemic.
"Most people ate their meals in their bedrooms and this meant the social aspect of mealtimes was missing."
Inspectors want to see care plans updated to reflect the impact of the virus and to address their fears that residents are losing weight due to the change in dining routine.
The report also found there had been "increased number of incidents where people became distressed" and "aggression" had been shown.
It added: "Care plans did not reflect possible triggers for the distress or how best to minimise the distress.
"Care plans had also not been updated to reflect the impact the changes as a result of Covid-19 may have on people's emotional wellbeing."
It noted the home had begun a review of this but any changes had not been acted upon yet.
Inspectors have asked for the improvements to be completed within four weeks.
A spokeswoman for Meallmore said: "The safety and wellbeing of our residents is always our highest priority.
"We welcome the findings of the Care Inspectorate and are confident that we are fully addressing all areas for improvement to ensure we continue to maintain high standards of personalised, quality care.
"We are pleased that the Care Inspectorate also recognised the work that has gone into protecting our residents from Covid-19."