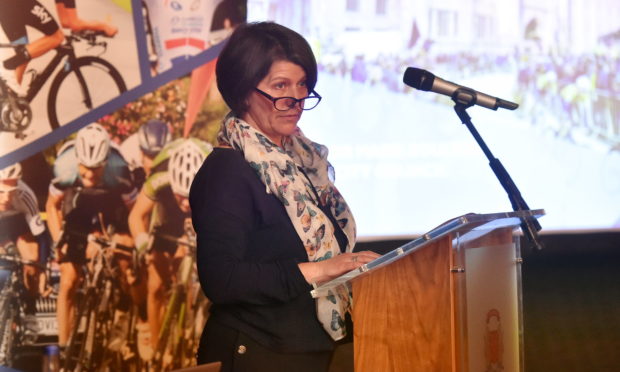 Aberdeen's licensing board chief sought agreement from other board members before using emergency powers to approve another application, it has emerged.
But Councillor Marie Boulton denied it represented a change of approach and said she took the step as a result of "interest" in an earlier decision taken solely by her.
Emails from council licensing team leader Sandy Munro, seen by The P&J, revealed she had "truncated" the process for the Draft Project By Soul.
She subsequently faced accusations she misled the public about the fast-track process and was called to quit as licensing board convener.
This week, a special committee meeting was called to sign off on the renewal of an occasional licence for a beer garden at Aberdeenshire Cricket Club's Mannofield pitches.
All present agreed to allow a fresh licence to come into force tomorrow, three days earlier than would be allowed normally for an application publicly listed on Monday – as long as no objections are lodged.
Emergency powers handed to licensing boards during the pandemic have, however, allowed them to waive the need to advertise applications for seven days to allow for public comments.
And while opposition councillors welcomed the wider scrutiny of the Mannofield application, they said an explanation was needed as to why Mrs Boulton changed her approach over fast-track applications.
Licensing board member, Councillor Alex McLellan, said: "I was pleased Councillor Boulton opted to have the fast-track application decided by a sub-committee of the licensing board – and not rubber stamp it herself as she had done with another previously.
"It therefore begs the question of why the previous applications didn't come before and why only now has the decision-making process has been changed."
Councillor Martin Greig, who is also a board member, said it was a "welcome U-turn", adding: "I'm glad we now seem to be into a process of improved transparency.
"It's of real value to be able to scrutinise and question the information that an applicant submits."
Last night, Mrs Boulton told The P&J: "The decision-making process has not been changed.
"The delegation still sits with myself as the convener.
"I decided, given the interest in the last decision, that I would like to hold a sub group meeting of the board to allow other members to join myself and the licensing board solicitor in determining the cricket club's occasional license request," she said.
"All decisions are in line with the Licensing (Scotland) Act 2005."