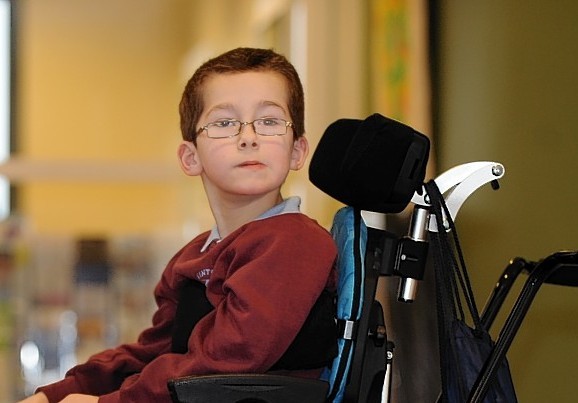 For one Aberdeenshire schoolboy, being in a wheelchair has not stopped him making waves among his peers.
Connor McCarthy has cerebral palsy, and needs to use a powered wheelchair and an electronic communicator to help him with day-to-day life.
But when his class at Kintore Primary School went on a trip to the Sport Scotland centre at Inverclyde, the 11-year-old was determined not to be left behind and was out on his trike, building up his strength, in the weeks before they set off.
And when the youngsters went sailing, Connor hopped onboard a speedboat to tow them out to open water, before being tasked with making the sailors' calm seas a bit more challenging.
His mother, Fiona, said: "It was a really calm day, there was no wind or waves so it was a bit boring for the kids. Connor got to drive the speedboat and make some waves.
"That was the highlight of the trip for him, he came home and told us all about driving the speed boat. He had an absolute blast."
His enthusiasm and spirit on the trip impressed headteacher Wilma Walker so much she nominated him for Aberdeenshire's Star Award, which he picked up at last night's ceremony.
Mrs McCarthy, who is married to David and also has 10-year-old daughter Ellie, added the youngster was delighted with the prize, but added: "He won an award for having fun for a week, he doesn't understand how he's won an award for being a kid.
"We can't thank the staff enough.
"His cerebral palsy does affect him, but at the same time it doesn't – we treat him normally and get on with everyday life."
It is the second award this week for Connor, who will join his classmates at Kemnay Academy after the summer. On Thursday, he won the most improved rider cup at his Riding for the Disabled Association class.