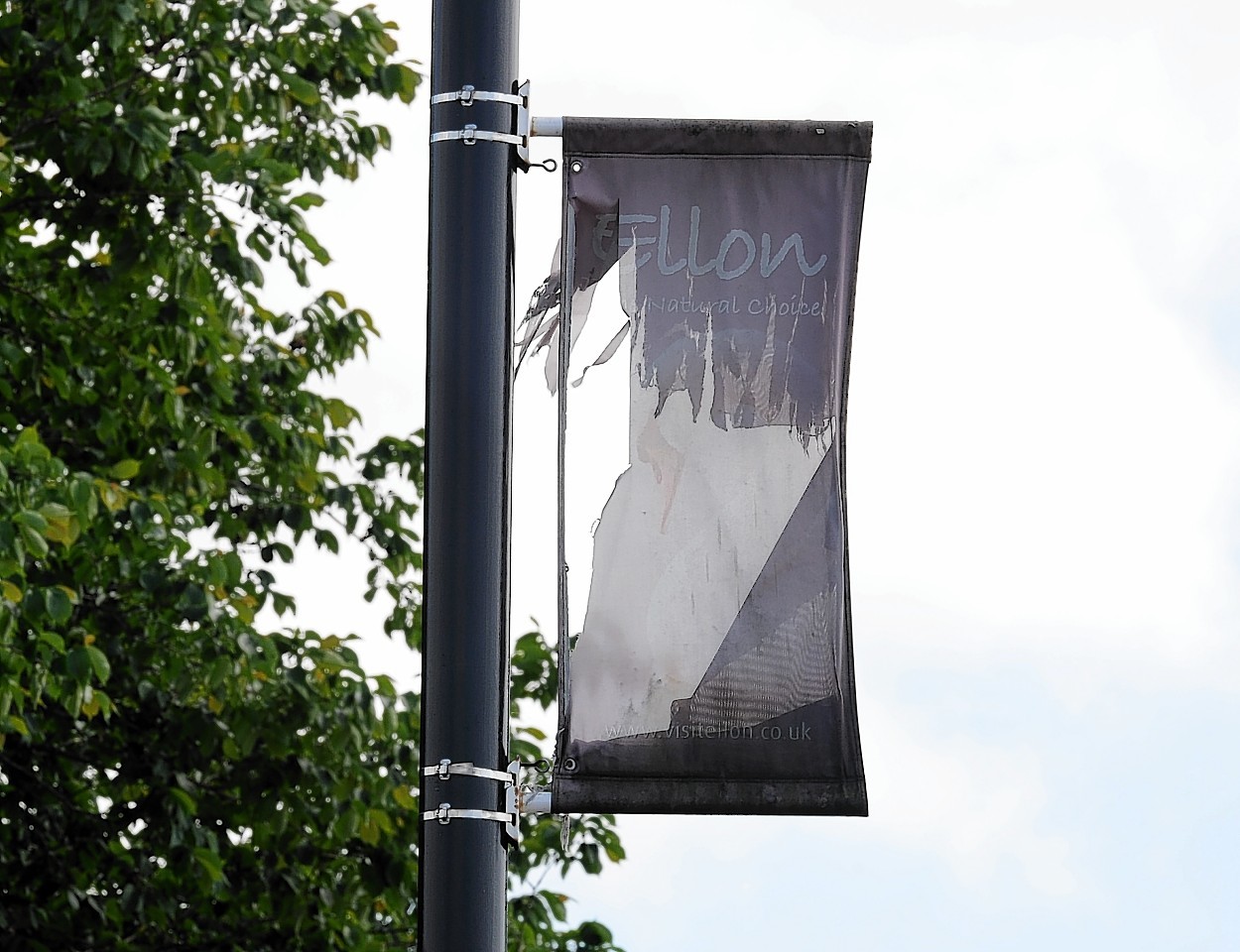 Faded and dog-eared banners advertising a north-east town could be replaced by the end of the year.
The flyers on Ythan Bridge in Ellon feature images of otters and birds and direct the public to a Visit Ellon website that is "under construction".
Now the town's Traders' Association is planning to change the banners – originally put in place by the Ellon Strategy Forum about five years ago – to advertise local businesses and highlight the area as a destination.
Tracy Gibb, who owns Delicious sandwich and coffee shop in the town's shopping centre, said local businesses had been considering a range of ideas aimed at boosting visitor numbers.
Miss Gibb, chairwoman of the business group, said: "The banners are one of the main things we have been discussing at our meetings as we had noticed they looked as though they needed to be replaced.
"Local business could advertise or they could advertise Ellon as a place to come and visit.
"We would also like to install a map that would show visitors where they are in the town and point out all the places they could go."
Another idea that the Traders Association are pursuing is the possibility of a town co-ordinator.
Miss Gibb added: "There are a lot of reasons to come to Ellon and we want visitors to stay within the town.
"We have thought about hiring a town co-ordinator to liaise with the Aberdeenshire Council, the community council and other groups so that we could keep going with all these projects."
A spokesman for Aberdeenshire Council said discussions had been taking place between the authority, local business and community representatives about replacing the banners.
Alan Cameron, of the Ellon Strategy Forum, said: "There has been a change in area manager and so the Strategy Forum has not met since November, it is on the back burner at the minute.
"We are looking to reform and we still have the original images if the Traders' Association want to use the same images.
"We actually suggested to the Trader's Association that they might want to replace the banners."