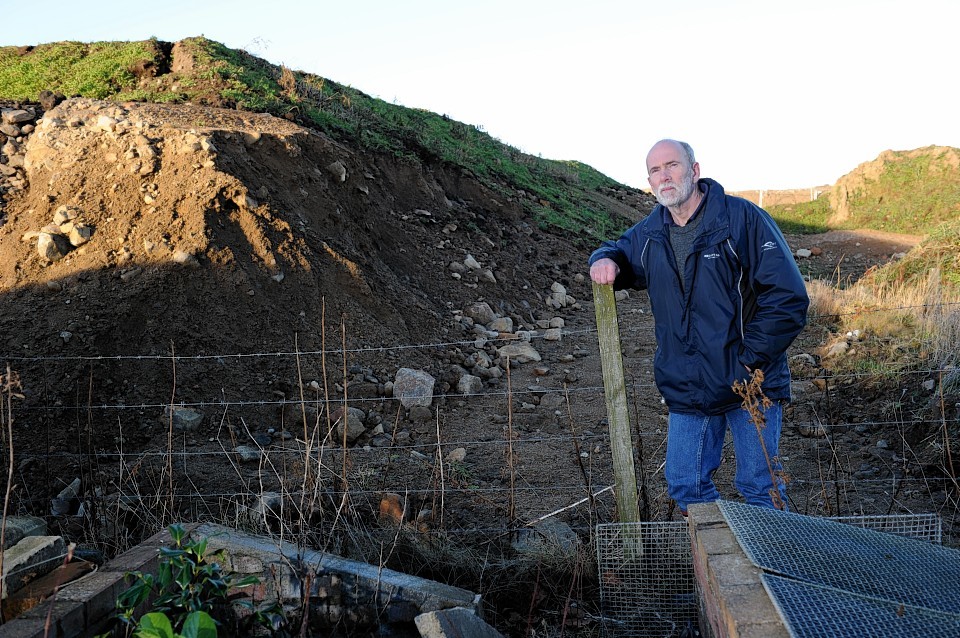 Councillors will discuss the latest phase of a controversial north-east business development tomorrow.
Members of the local authority's Garioch area committee are being urged to grant planning permission for five office buildings at Arnhall Business Park in Westhill.
More than 50 objections have been received by people worried about the impact the proposed buildings would have on a neighbouring residential property, road safety and the risk of flooding from the site.
Mervyn Barr, chairman of Westhill and Elrick Community Council, said the group was not anti-development but had objected to the proposals because the buildings would use earth platforms as foundations which were created without planning permission.
The unauthorised works at the site left retired teacher Fraser Beaton and his wife Morag, who live next door at East Fiddie Farmhouse, feeling "bunkered in" after the mounds were piled up all around their home.
Knight Property Group applied for retrospective planning permission for the work but insists they were carried out by previous site owners the Westhill Development Company – which was headed by Bert McIntosh of McIntosh Plant Hire.
Aberdeenshire Council's Garioch area committee previously told the developers to rethink their application and Knight Property has reduced the size of the office blocks from three storeys to two.
But the community council believes the earth platforms should be removed completely, which would lower the height of the buildings even further.
Mr Barr said: "We believe that our call is fully justified given that the earth platforms are unapproved and had the developers followed due process ,these platforms would never have been considered as acceptable so close to existing small-scale residential properties."
One of the conditions of the planning application is that all the ground within 50ft of East Fiddie Farmhouse would be re-profiled within two months.