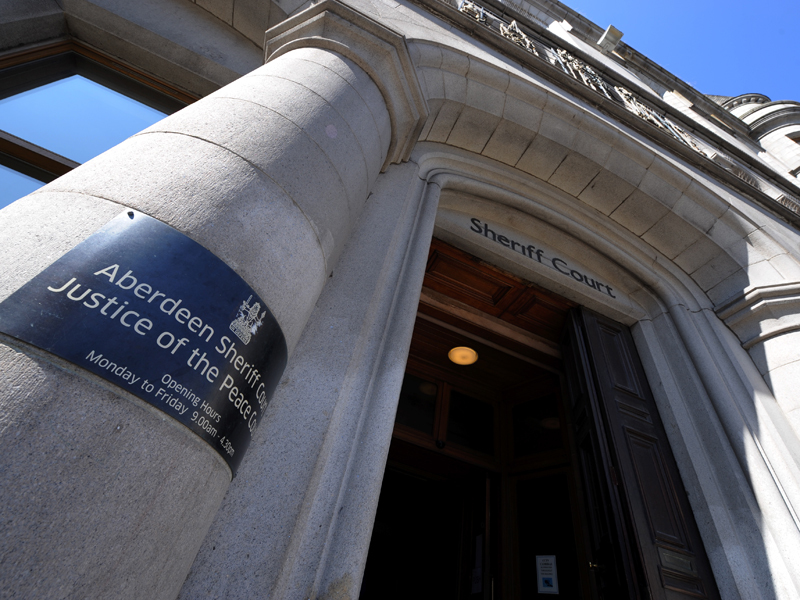 A serial child sex offender who has avoided jail twice for grooming youngsters online has been sentenced to five years in prison for committing 12 new offences.
Cameron Anderson was banned in 2009 from speaking to or approaching children and forbidden from having any access to the internet after he manipulated an 11-year-old boy into exposing himself online.
The year before, he was placed on the sex offenders register for taking part in a series of sexually explicit conversations with a schoolgirl using an instant messaging service.
On both occasions, Anderson posed as a child while preying on his victims using a fake internet profile.
Yesterday, the 30-year-old appeared back in the dock at Aberdeen Sheriff Court to be sentenced, having previously admitted committing a string of new offences against boys aged under 16, as well as having pornographic images of children.
The latest crimes took place between October 1, 2012, and April 24 the following year at his home, 11 Beltie Cottages, Inchmarlo, Banchory.
Over the course of the six-month period, Anderson targeted five schoolboys using Skype, YouTube, Facebook and the youngsters' mobile phones.
On one occasion he incited two of the children, who were together at the time, to touch one another intimately while he watched and recorded the webcam images.
He also took part in sexual communication with his victims, asking them explicit questions as well as sending them presents such as sweets and crisps.
During this campaign of abuse Anderson posed as a 13-year-old named Matt or a young girl called Tilly.
Yesterday the court heard he was only caught after the children's parents became suspicious about images and conversations on their online devices. They then called the police and an in-depth investigation was carried out.
When officers raided Anderson's home they found numerous devices containing a total of 996 indecent images of children and 738 pornographic videos featuring mostly young boys aged been one and 15.
The severity of the images and footage ranged from level one to level five – the most serious.
Sheriff Graeme Napier said he had no alternative but to impose a custodial sentence so the public could be adequately protected.
He sentenced Anderson to five years in prison with a three-year extended sentence on his release.
He will also remain on the sex offenders' register indefinitely.