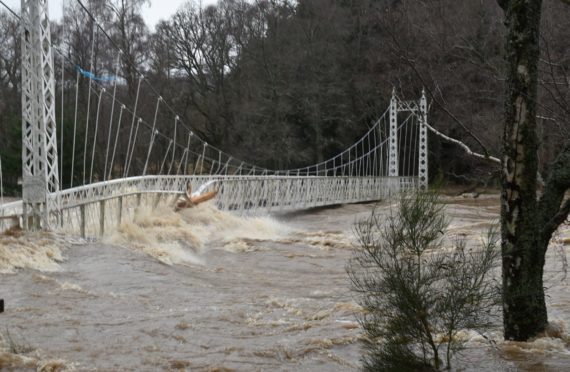 The anticipated reopening of a 116-year-old bridge that was almost destroyed by Storm Frank in 2015 has been postponed, due to the pandemic.
Work has been ongoing to repair the Cambus O'May suspension bridge near Ballater, however Aberdeenshire Council has now halted the project "in the interests of health and safety following the Scottish Govenrment's latest advice to stay at home and avoid all unnecessary travel".
It is understood the repair programme was nearing completion.
A spokesman for the council said: "It is hoped that an easing in the current Covid-19 restrictions will enable the contractor to return to site and complete the remaining minor adjustments before the bridge can be returned to use."
He added: "An announcement will be made after the repairs have been completed and the bridge fully assessed.
"Aberdeenshire Council wishes to thank members of the public for their patience at this time."