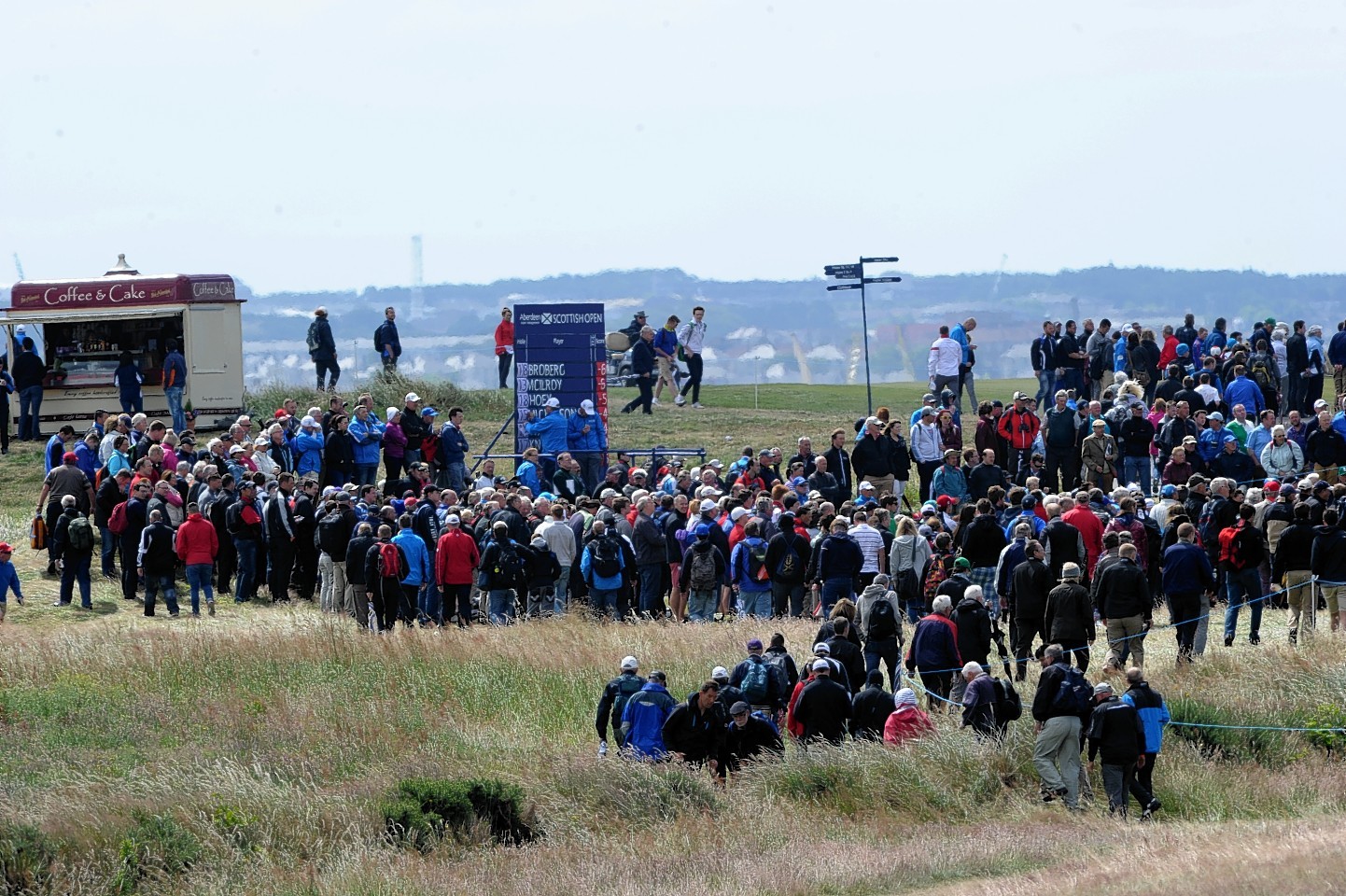 A record number of golf fans attended the Scottish Open in Aberdeen this week.
Rain may have marred the morning's golf, but that did little to dampen the mood on the final day of the tournament in Royal Aberdeen.
A total crowd of 65,833 people took to the historic golf links on the north-east coast.
And the Aberdeen crowd were hailed by champion Justin Rose as "some of the best golf fans in the world".
Speaking yesterday afternoon, the director of golf at the Royal Aberdeen, Ronnie McAskill, claimed the open had been a "success from start to finish".
Mr MacAskill said: "The feedback has been terrific from all around the world. There's e-mails coming in from all corners of the globe with people saying they have enjoyed seeing the course and how the course looks fantastic on television.
"We've had everything, wind from different directions, and already there's been some good scores – Rory McIlroy's 64 has been broken.
"From a club's point of view it's been a great success from start to finish."
Numbers were slightly lower on Saturday than expected, which Mr McAskill had admitted had been "disappointing" but yesterday's bumper crowd more than made up for it.
The Royal Aberdeen club can trace its history back to 1780, making it one of the oldest courses in the world.
Mr McAskill said: "There's been one of two adverse comments about the walk back to the tees and things like that, but I think the vast majority of the players appreciate that this is an old traditional links.
"This course wasn't designed for the modern game, we've had to continually adjust it to fit in with the modern game, and it can still stand the challenge even in deep conditions
.
"And the wind, even though some people might think that's a strong wind, that's nothing for us here, that's just a light zephyr that we had."
When asked if the tournament may return to the course in several years time, following stints in Gullane, East Lothian, and a return to Castle Stuart, Mr McAskill refused to comment.
He said: "We've just done the one year and that's it, but we'll see what happens and what the feedback is after the event."