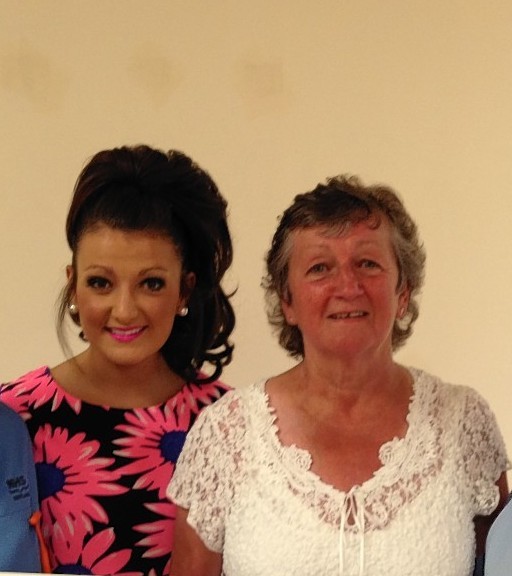 An Aberdeenshire woman found one thousand ways to say thank you to the hospital that helped her grandmother after she suffered a stroke.
Hayley Moverley from Lumphanan raised £1000 in tribute to the medical staff at Woodend Hospital, Aberdeen, after they helped her grandmother Hilda Begg, 64, on her long road to recovery.
Miss Moverley, who ran her first marathon to raise the money, said: "I wanted to say a huge thank you to the team at Woodend after their continuous support, helping my Nana to recover from her stroke.
"It was a long road to recovery for her and being greeted with friendly faces and support every time you went to visit made a huge difference."
Mrs Begg fell ill last February and it was not long before Miss Moverley set her fundraising plan in motion.
After an intense training period, she took part in the Edinburgh Marathon in May, which she completed in four hours and 12 minutes.
Thanks to her efforts, the hospital will now be able to buy equipment to help other stroke patients.
Miss Moverley added: "I am very grateful to everyone who has supported and sponsored me."
Alison McGruther, nurse manager at Woodend Hospital, said: "The stroke team are delighted with such a kind and generous donation. "This will enable the team to purchase stroke specific equipment that will benefit future patients on the unit."
Miss Moverley raised a total of £1,500 and has also donated £500 to the Stroke Association, which runs a stroke group every week in Aboyne which her grandmother attends.