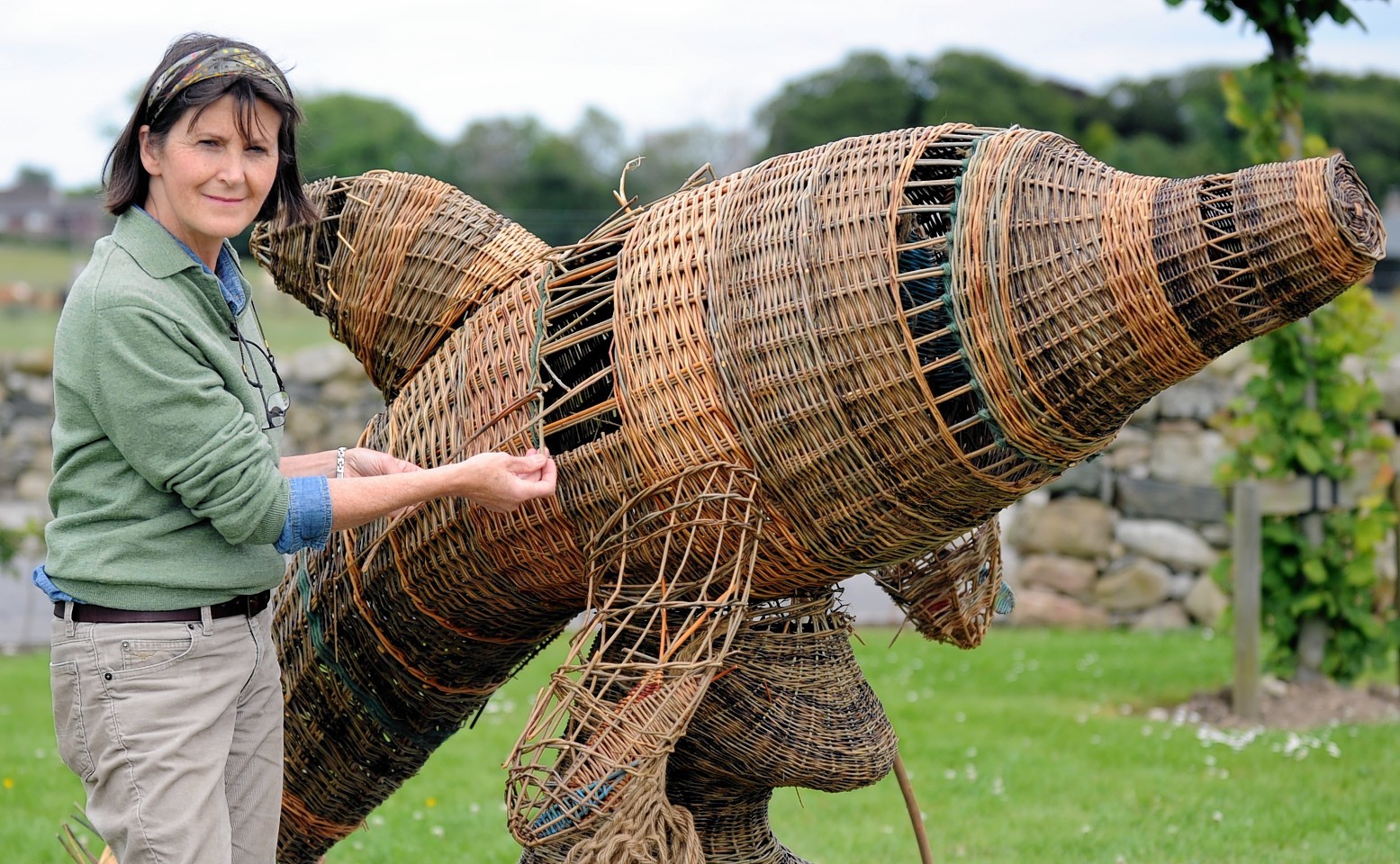 Another Wild Dolphin sculpture in Aberdeen has been pulled in for repair after it was damaged by a member of the public.
The model, called Creels, Crans, Curracks, which is made out of wicker, is the third in a week to require repairs.
Two of the sculptures on the popular summer art trail were earlier vandalised, with one of the models damaged using bolt cutters.
However, artist Helen Jackson is confident she will be able to fix her wicker creation, which is on display at Dobbies Garden Centre.
It is understood that the damage could have been caused by someone leaning on the dolphin, possible to get their photograph taken.
Cassie Thompson, director of fundraising at The ARCHIE Foundation, which supports sick children across the north east and will benefit when the dolphins are auctioned off in the autumn, urged people to take care while admiring the works.
She said: "It's great that this hasn't taken away from everyone's enjoyment of the Wild Dolphins trail. Archie and Tree's a Crowd are both being fixed and will be back on the trail in the next few days.
"We know the dolphins are bringing a smile to people's faces and but we would just like to remind visitors that the dolphins are not play equipment and they were not built to be stood on or climbed on."
She added: "Children particularly love them, which is brilliant, but we would appeal to parents and guardians to remember they are art pieces which will be auctioned for charity, so please help us to keep them looking great."
Archie, the dolphin designed for the Royal Aberdeen Children's Hospital, in Victoria Park and Tree's a Crowd in nearby Westburn Park, were both targeted on Sunday night.
Police are investigating, with those responsible using bolt-cutters to remove Archie from his base and Tree's a Crowd pulled from its plinth.
The three sculptures, along with 47 others, will be auctioned in September to raise funds for The ARCHIE Foundation and the Whale and Dolphin Conservation Trust (WDC).