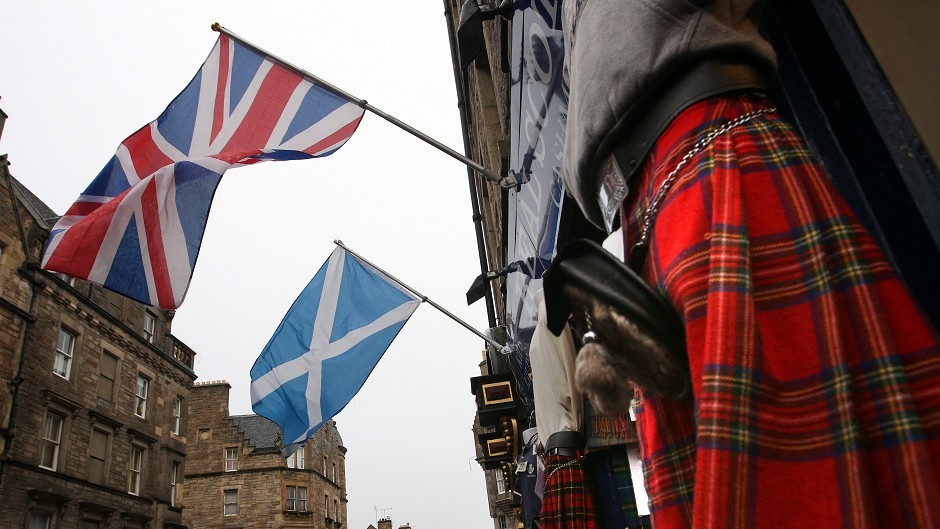 Police are investigating after pro-Union signs were vandalised on Royal Deeside.
It is thought that 21 signs, each with the Better Together campaign's No Thanks slogan, have been damaged over past two weeks.
Several incidents happened just a few miles from the Queen's Balmoral Castle residence, where the monarch is currently staying with the Duke of Edinburgh.
Logos have been cut out of the boards by vandals, leaving holes in the middle of the plywood – while others have been covered in red graffiti with the word "yes".
Alexander Burnett, Scottish Conservative hopeful for the West Aberdeenshire and Kincardine seat at Westminster, said all the signs targeted were on private land.
"People have a right to put up signs on their own land and should not have to worry about nationalists roaming around the countryside wielding knives," he said.
"Nationalists say that this is happening on both sides, but that is simply not true."
Posters have been vandalised on the A93 near Milton of Crathes, Banchory, Inchmarlo Golf Club, Kincardine O'Neill, Aboyne and Dinnet.
A Better Together spokesman described the attacks as a "concerted effort" by nationalists to "bully and intimidate" people who do no support independence.
A police spokeswoman confirmed that two incidents, one on July 28 in Banchory and another on July 30 in Turriff, were being investigated.
Officers have appealed to anyone with any information to contact them on 101.