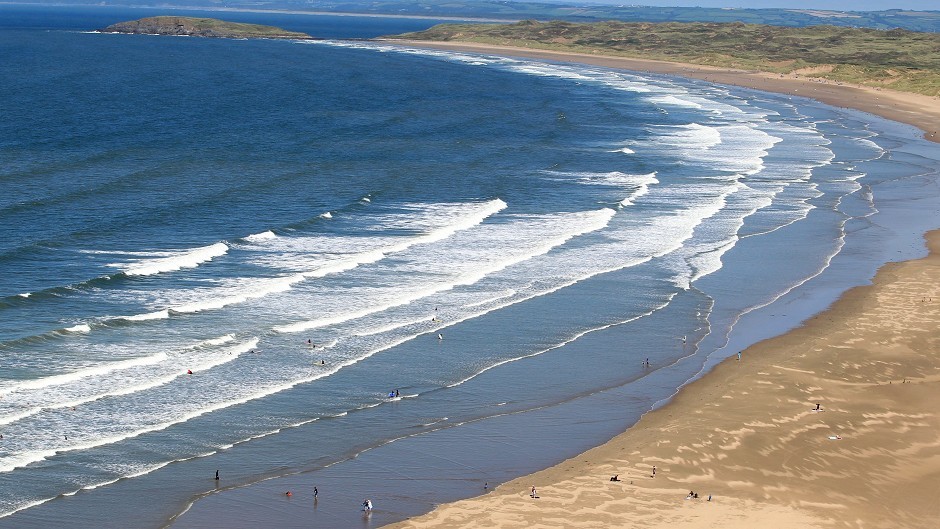 Proposals for a touching memorial to the lives lost at sea across the north-east have been backed by the community council of the village where it could be erected.
Locals from Whitehills, near Banff, earlier this year proposed creating an 8ft memorial which would allow families both local and in the wider community to remember those who have perished.
The Fishermen and Seafarers Memorial Fund was latterly set up so that funding could be sourced for the project.
Now, the plan has received the public backing of the Whitehills and District Community Council.
Ross Balharry, the community group's chairman and local harbour commissioner, said last night: "As a community council, we're certainly backing and supporting it.
"The harbour commissioners are also to donate money towards it," he revealed, adding that the community council, too, would be contributing what it could to the memorial.
The granite sculpture, which will not carry the names of people or vessels lost at sea, is expected to overlook the Banffshire coastline near an existing compass feature adjacent to the Blackpots playing field at Whitehills.
Charles Findlay, a former fisherman who has become involved with the project, said that when the idea was first brought to his attention it struck a chord.
"I had to console myself. My heart was full and I almost burst out crying.
"Me and my cousin built our own boat, and I was over the side myself at one point. We lost a lad, ourselves. He was 18. He was like my best friend. There is not a day that goes by that I don't think of him," he explained.
Funding for the project has been streaming in to the group's accounts since it was announced in June, Mr Findlay acknowledging that the importance of such a memorial has been recognised across the wider community.
"We've had a good response," he said.