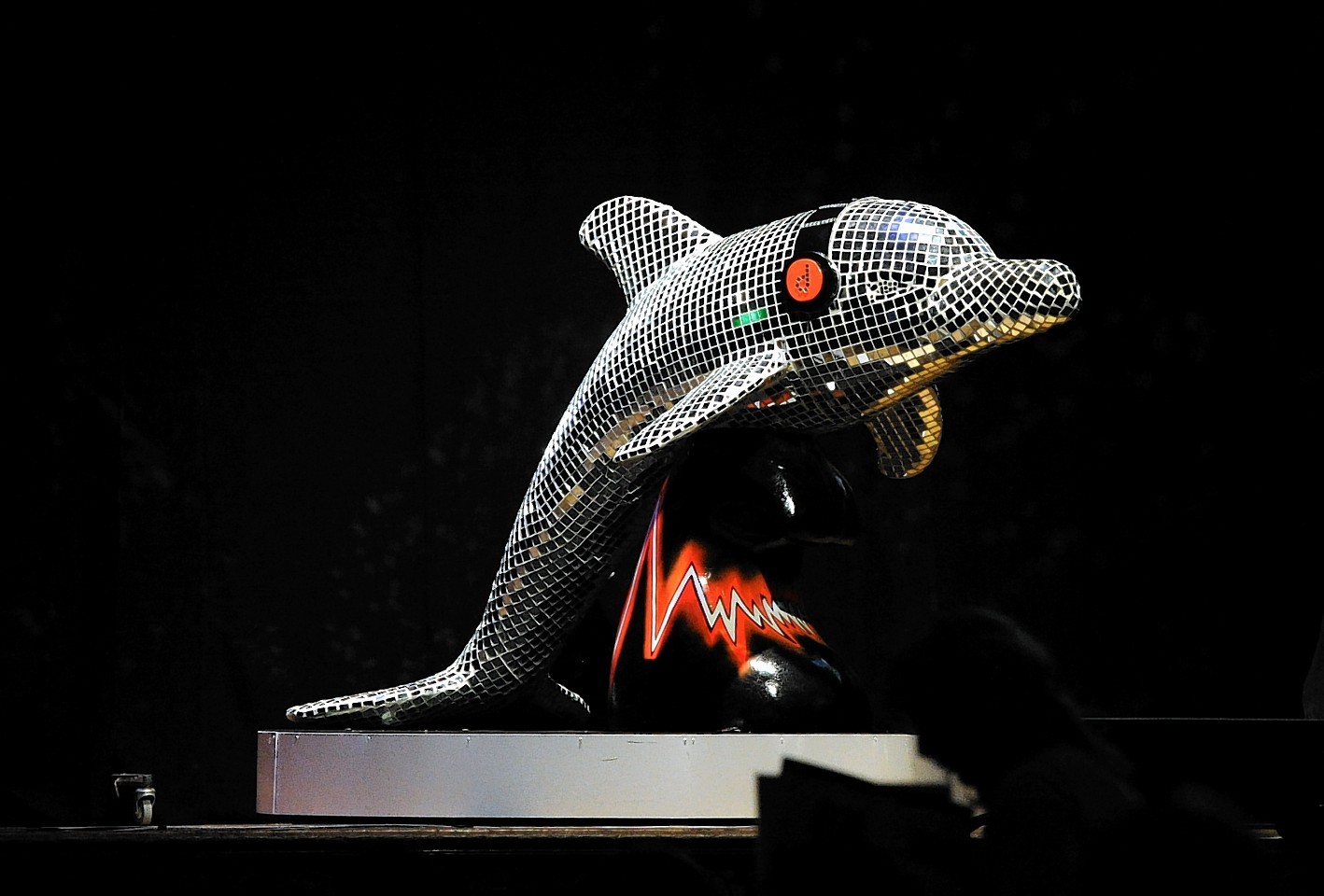 An Aberdeen businessman who spent more than £100,000 at the Wild Dolphin auction says he hopes people are still able to enjoy the popular sculptures.
Garreth Wood, executive chairman of The Speratus Group, purchased five dolphins at Wednesday's auction and at least two of them will now go back on public display.
Mr Wood said: "I think there were a lot of concerns the dolphins would just disappear after the auction, and people were concerned they would not see them again because they would disappear into private collections and houses."
The businessman, who purchased Disco Dolphin and Spiderdolphin, plans to put both sculptures back on display.
Disco Dolphin had originally been housed in Paramount Bar on Aberdeen's Bon Accord Street, which is owned by The Speratus Group.
"We required a doorman on Friday and Saturday night to look after Disco Dolphin," said Mr Wood.
"Paramount is a very very busy city centre bar and lots of people wanted pictures with him. Our customers love seeing him so although it might mean moving him somewhere else inside, we really hope to keep him there."
Spiderdolphin was another city favourite. The masked superdolphin was displayed on the city's Castlegate.
Mr Wood said: "Spiderdolphin was, for us, probably the most exciting one.
"We knew from listening to our customers in Paramount that Disco was very popular, but the firm favourite with the kids and young people was Spidey.
"We spoke to ARCHIE before the event and decided we would really like to give him to the hospital. My wife and I really felt that what better way was there for him to stay in the public eye than to be protected at the hospital.
"He'll bring a little bit of joy and happiness to the children going into hospital for treatment, people going to visit family, everyone."
His purchases also included Golfin Dolphin, a sculpture signed by players at this year's Scottish Open at Royal Aberd, and two ARCHIE dolphins called Archie and High-10 totalled £101,000.
High-10, a miniature dolphin from The ARCHIE Foundation, was the final lot of the evening. The sculpture was decorated with the handprints of children at the hospital, and was purchased by Mr Wood for his daughter Ezra.
"It's got so much meaning," he said.
"So many of these kids are going through difficult treatments and things, and the whole dolphin trail has been a great respite for them.
"The fact that it raised more than £10,000 is fantastic, and it's probably my favourite of all the dolphins."