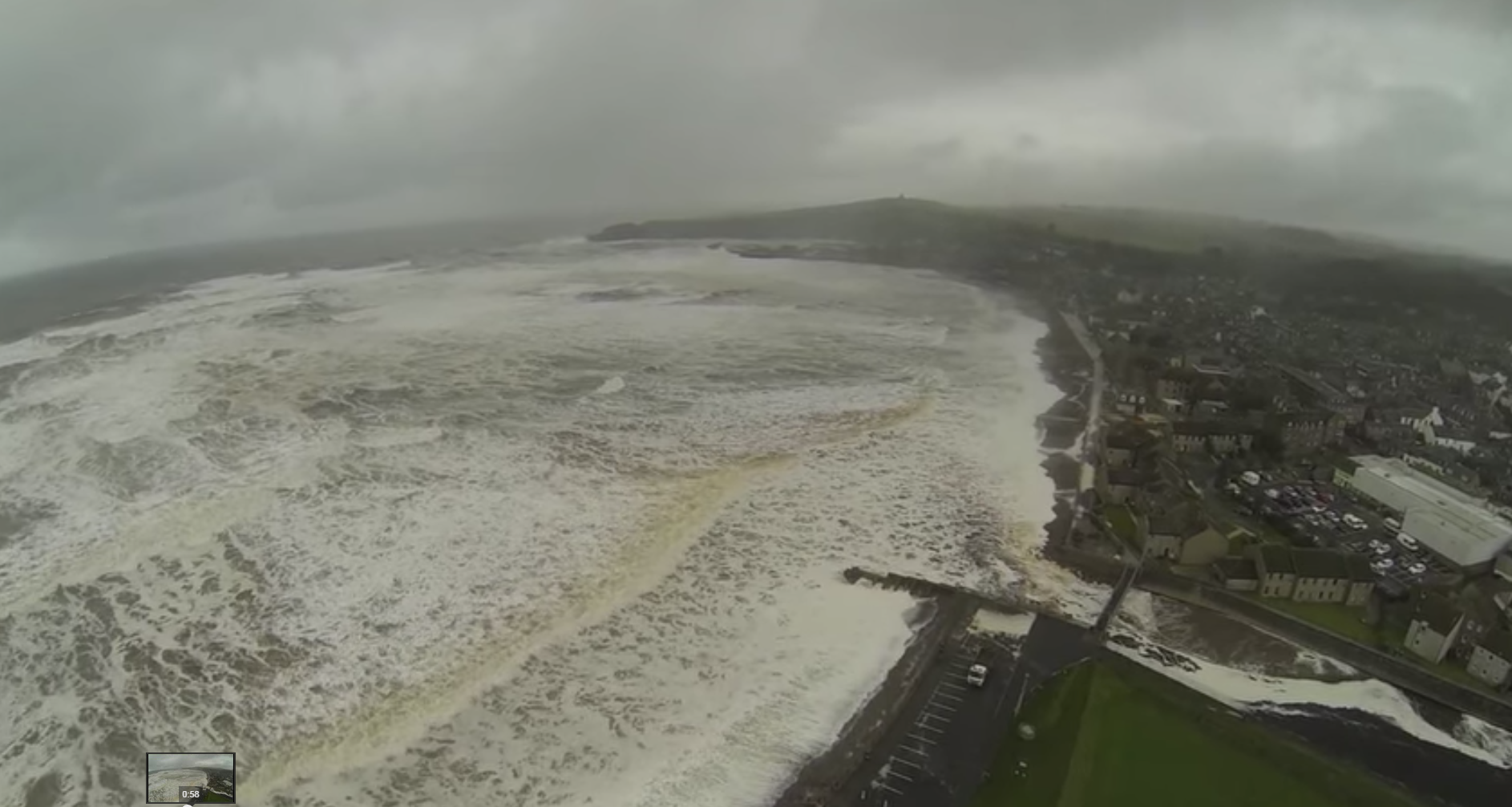 Bird's eye footage showing the worst of the huge waves which battered Stonehaven earlier this week has been released online.
The incredible waves resulted in residents being evacuated from sheltered housing on the beachfront in the town while a number of streets were flooded after hours of solid rainfall and the new footage offers a different perspective on the surreal conditions.
The seven minute video taken from a drone shows the incredible extent of the wind, rains and waves.