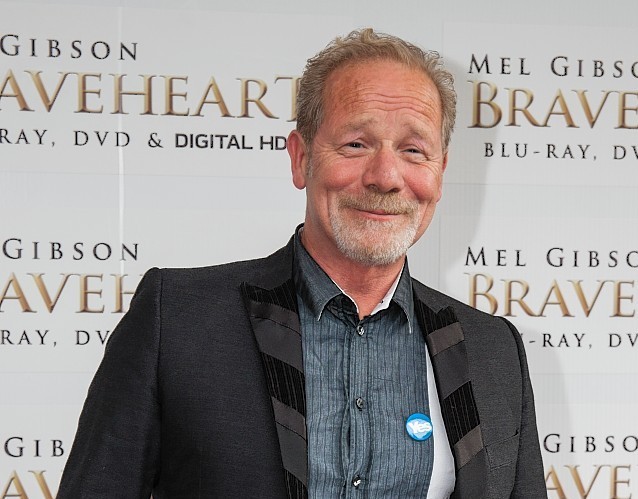 Caroline Brodie
A stellar cast has been announced to appear in a TV adaptation of a novel by one of Scotland's best-loved authors.
Peterhead-born Peter Mullan, Gary Lewis, Sharon Small, Christian Cooke and Charlotte Spencer have all signed up to appear in Stonemouth, written by the late Iain Banks.
The tale of crime, corruption and coming-of-age is set in a fictional north-east town, somewhere between Aberdeen and Peterhead.
It is the first dramatisation of one of Mr Banks's works since his death from cancer last year.
Filming on the BBC and Slate North dramatisation will begin later this month, with Macduff named as the principal location.
The story centres around the character of Stewart Gilmour, played by Christian Cook, as he returns to the fictional village of Stonemouth for his best friend's funeral.
Having been run out of town five years before by girlfriend Ellie Murston's criminal family, Stewart is forced to face up to his own past whilst uncovering the sinister truth behind his friend's apparent suicide.
Charlotte Spencer plays Ellie Murston, and her father Don, the no-nonsense head of Stonemouth's most notorious criminal family is played by Peter Mullan, who made his name in films such as Trainspotting and War Horse.
Sharon Small, best-known as Detective Sergeant Barbara Havers in the Inspector Lynley Mysteries, will play Don's wife and Ellie's mother, Connie, while Gary Lewis, of Gangs of New York and Billy Elliot fame, plays local businessman Mike MacAvett.
Andrea Calderwood, of Slate North, said: "I'm delighted that such a fabulous cast is joining us for Stonemouth – with David Kane's great scripts and such a strong creative team, it feels like we will be doing Iain Banks proud."
While writing the novel in 2011, Mr Banks, said: "It was easier to make the town fictitious as I didn't want to get sued.
"It's great writing fiction as you can shift places about as you like and in this novel I am shifting Aberdeen south a bit to make way for my fictional town.
"I obviously couldn't call it Stonehaven but it's meant to be on an estuary."
Mr Banks used the east coast for many previous settings, but Stonemouth was his only novel set in the north-east.