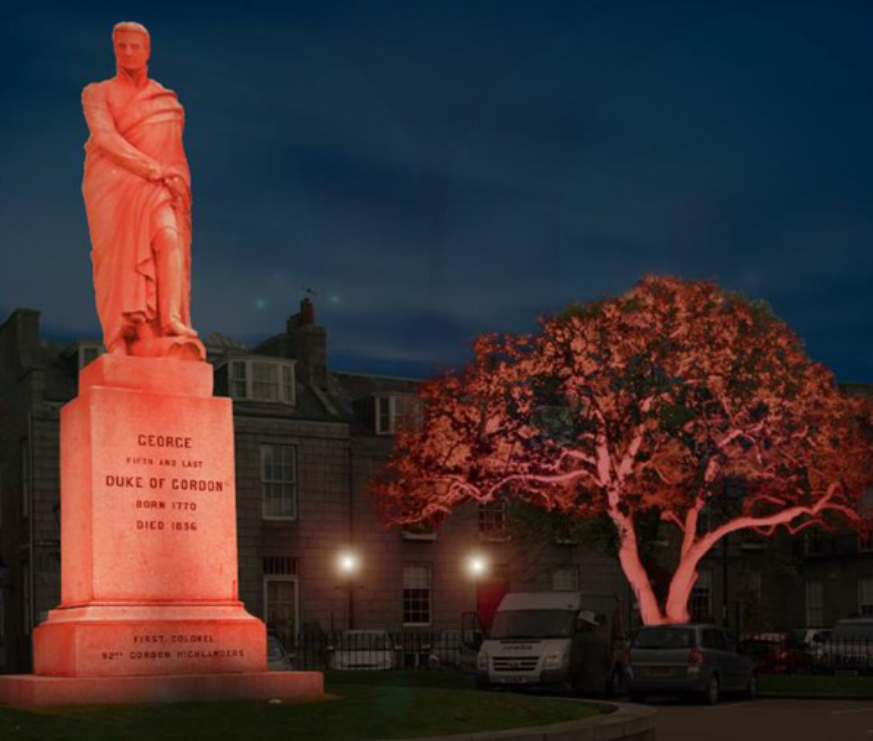 Spotlights could shine on Aberdeen's Golden Square if plans to illuminate the area with colourful lighting go ahead.
The project, which is currently seeking final planning permission, will reflect colourful lights on the Duke of Gordon statue and the surrounding trees.
Aberdeen Inspired are spearheading the project alongside Scotia Animations Ltd.
They aim for the final project to change the lighting in Golden Square for different occasions, such as red for Valentine's day and green for St Patrick's Day.
Allan Henderson, a director for Aberdeen Inspired, said: "Golden Square already has a fantastic and well-established late night offering, with a number of popular bars and restaurants as well as the Music Hall adding to the area's appeal.
"This creative lighting project aims to enhance this offering further and it's our aim to really reinforce the area as a must see for visitors to the city.
"There is also a safety element to the project. We've seen in the past, projects such as the lighting improvements within the city centre's Windmill Brae that it can have a positive effect on visitors feeling welcome and safe at night."
Rosemount ward councillor Bill Cormie said: "This sounds like a brilliant idea.
"These coloured lights would highlight and reflect off the beautiful granite all around Golden Square, and work well with the Victorian lighting that's already in place.
"With the extra lighting it'll be a huge benefit to the safety issue of the square, and it would get people up from Union Street to go see the beauty of Golden Square."