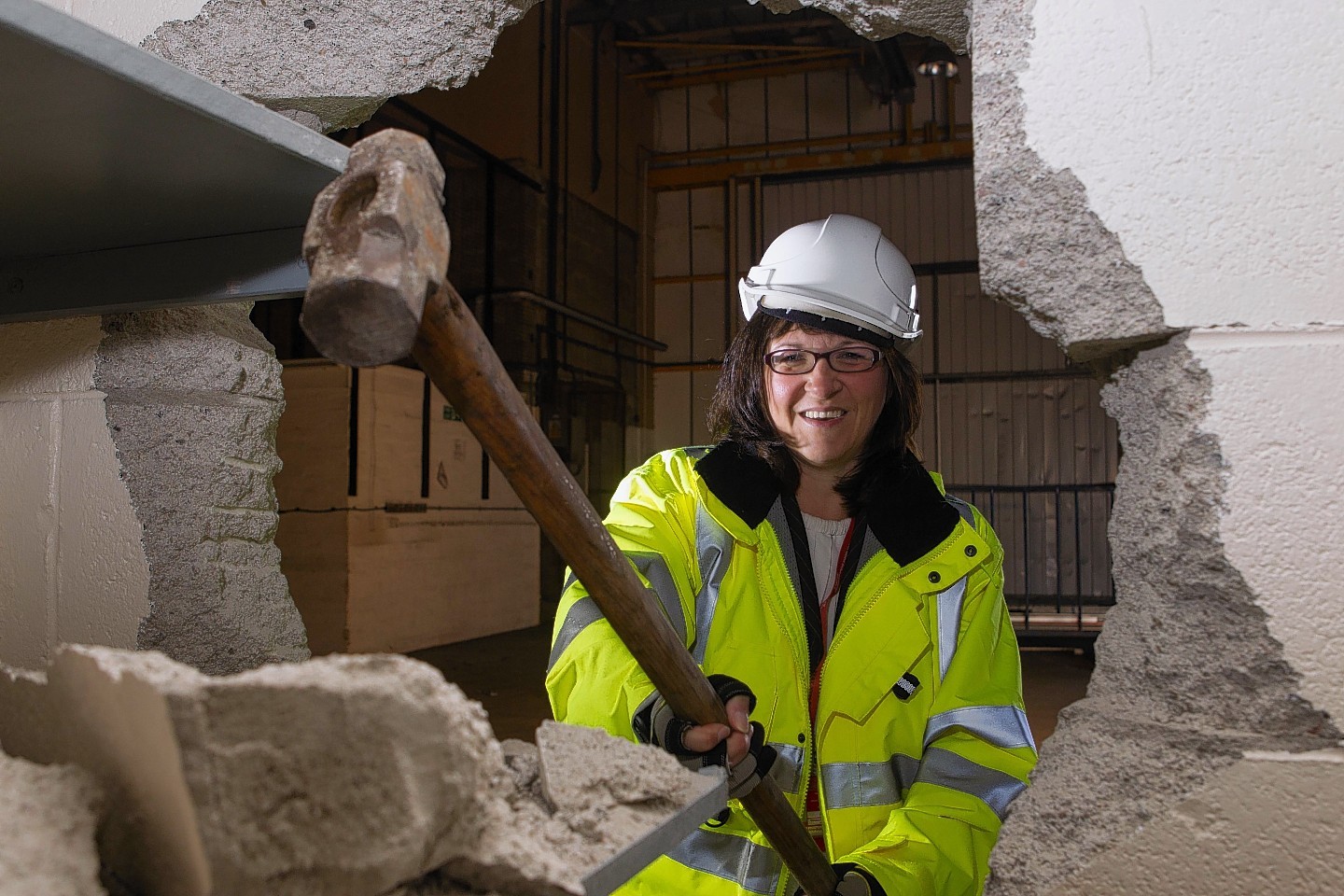 Demolition work at Aberdeen Airport has started as part of a £15million refurbishment plan.
The airport is pressing ahead with plans to expand the departure lounge and add new immigration and international arrivals facilities after its owners agreed a £1billion deal to sell the airport to Ferrovial and Macquarie last week.
The demolition of what was the DHL building next to the main terminal is the first step in clearing the land required for the extension of the building.
Carol Benzie, Aberdeen International Airport managing director, said: "We got the green light for this transformation nearly a year ago, and we have been working on the plans for nearly three years and so it feels great to finally be able to say we are off the ground.
"The tenders for the main construction phase are now out and we are all looking forward to seeing the construction phase begin next."
John Deffenbaugh, Head of Terminal Transformation, said: "We know that the terminal is a very busy place and the main objective of this project is to create more space to ensure that passengers can make their way through our airport in comfort.
"We will extend the terminal by 30% to create new immigration and international arrivals facilities, together with executive lounges upstairs.
"We will then reconfigure the existing terminal, creating a larger security search area and increasing the size of the departure lounge by almost 70%.
"More space is something that our passengers consistently tell us they want and the project is a fantastic opportunity to deliver on this. It is exciting to watch the initial demolition works get started after months of planning."
Work is expected to be completed around the start of 2018.
The new owners are expected to take control of the airport in January from Heathrow Airport Holdings.
The airport has set up a dedicated web-cam to allow users to watch the works as they progress on www.aberdeenairport.com/transformation