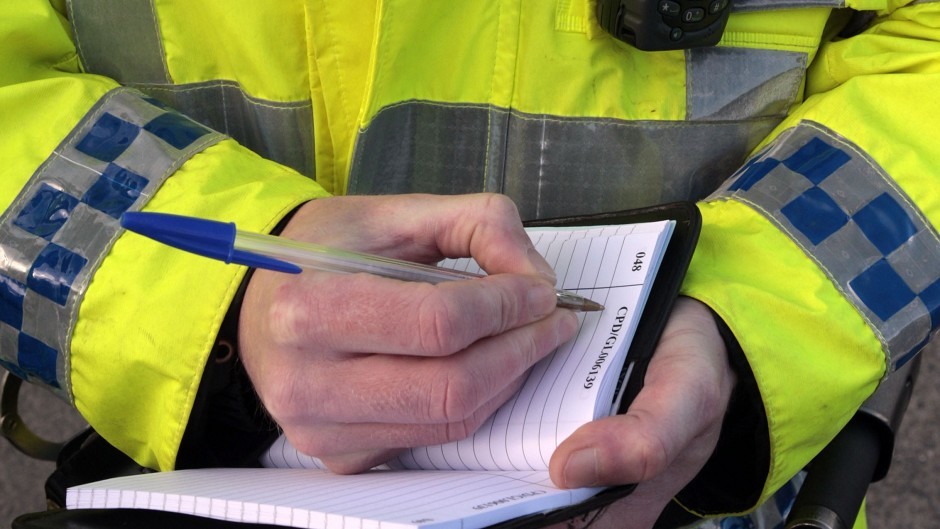 Police have been cracking down on anti-social driving in Fraserburgh's known trouble spots.
In an effort to improve local road safety as part of Operation CEDAR, officers stopped dozens of vehicles and charged seven drivers with traffic offences.
Officers have spent the past two weekends carrying out speed checks on Watermill Road, Harbour Road and Seaforth Street.
The move comes after members of the local community raised concerns about excess speed and the noise of drivers late at night.
Constable Christopher Bain, who led the policing activity in Fraserburgh, said last night: "Once again residents have highlighted concerns around the inappropriate speed and inconsiderate manner of driving by some motorists in Fraserburgh.
"We have targeted the places identified by the community and this has resulted in a number of people being charged with various traffic offences.
"Given that dark nights have now set in, we also took the chance to carry out checks to ensure that car lights were in working order and tyres had enough tread."
Constable Bain stressed the focus of the operation was to remind drivers to keep their cars properly maintained for winter.
He added: "At the same time we took the opportunity to convey a clear message to some drivers who ignore the law, and the message was that your actions endanger other road users, do so at your peril, you will be caught and the consequences may be long lasting for you."
Aberdeenshire councillor Brian Topping, chairman of the Fraserburgh and District Safety group, said: "I really welcome it. I know they've been stopping cars and carrying out the usual police checks.
"I think this campaign really highlights to the general public that it is so important to drive with safety and due care for other road users in mind. Poor driving can cause accidents and cost lives."
Mr Topping, a Fraserburgh resident, also urged pedestrians and cyclists to avoid wearing dark clothing as the nights draw in, and for cyclists to use lights.
Operation CEDAR (Challenge, Educate, Detect and Reduce) was launched in May 2014 by Police Scotland in a bid to highlight to drivers the known risks that can lead to serious and fatal collisions.