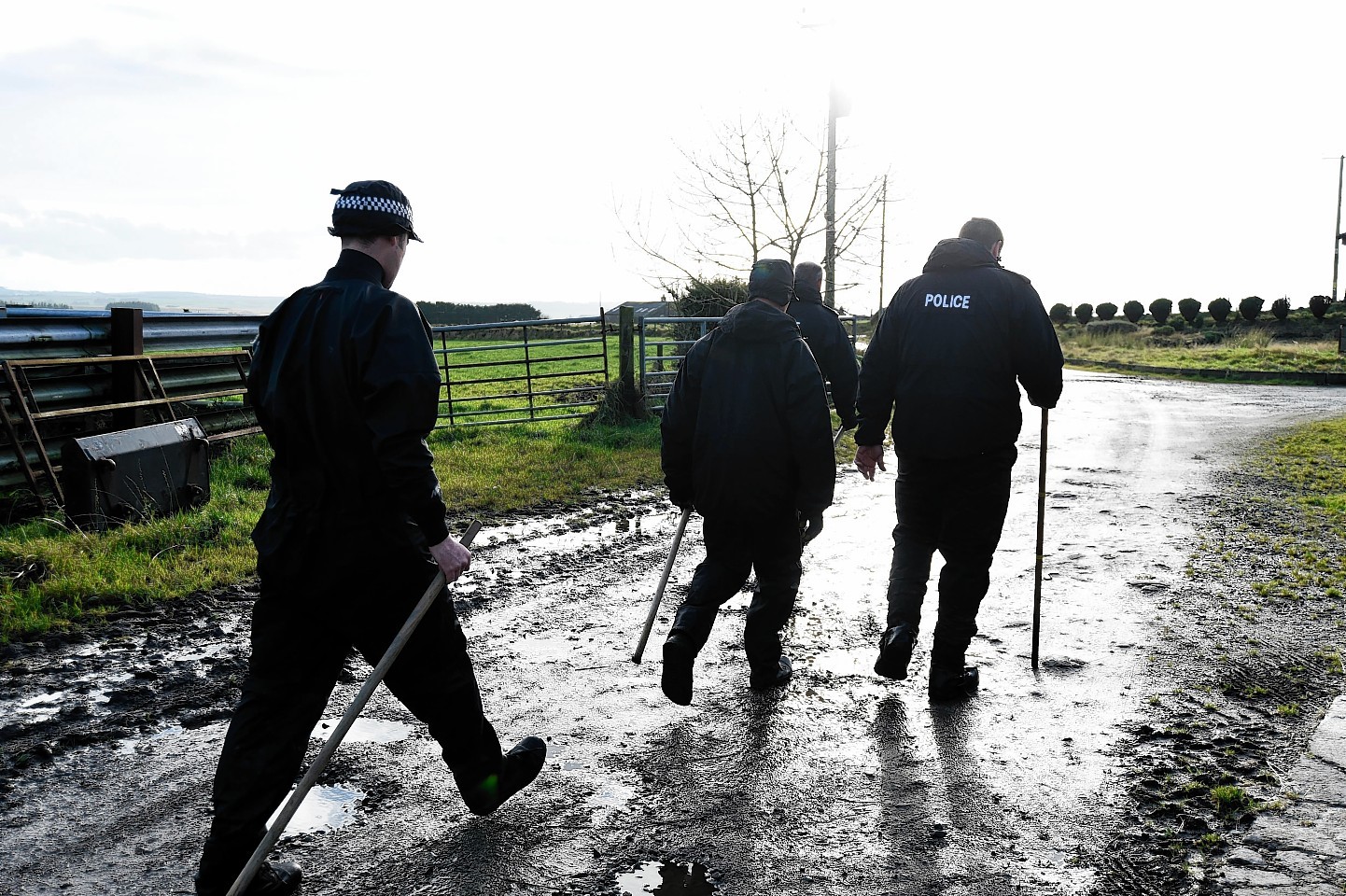 Police investigating the disappearance of Fraserburgh man Shaun Ritchie have widened the search area as they await a breakthrough.
The massive search operation for the missing 20-year-old has now stretched into a 19th day.
The most significant development since Mr Ritchie vanished following a Halloween night out with friends came when specialist search teams recovered items of clothing near to where he was last seen at Strichen.
But that discovery came more than a fortnight ago, and now officers have begun using dogs to search fields two miles west of that location.
Last night a police spokeswoman said: "It's a wide search area rather than a new search area. It's continuing as a normal search. There is no breakthrough at this time."
Search teams were focusing on a stretch of farmland near Blackhills Quarry yesterday.
One resident said the police arrived in the morning and parked near her home. She said it was the first time she had seen the officers nearby.
At around 10.30am, 10 officers in black all-weather uniforms swept an area of ground due west of the woodland in which Mr Ritchie was last seen.
In the days following Mr Ritchie's disappearance, dozens of friends, family and members of the public turned out to help the police with the initial search operation.
Several volunteer mountain rescue teams were drafted in to help comb the rough ground, however the teams were stood down earlier this week.
At the height of the search, more than 200 search specialists were involved including police divers, police and RAF mountain rescue teams, dog handlers and a Police Scotland helicopter.
The CID team involved with the case – who have ruled out criminal activity at this time – believe Mr Ritchie may have developed hypothermia and removed his clothes when disorientated.
Since the discovery of the clothing, officers have made repeated appeals for residents of the wider area to check sheds and outbuildings where Mr Ritchie may have taken shelter.
Mr Ritchie was last seen wearing dark grey skinny jeans, a white T-shirt, a grey hooded top and brown trainers.