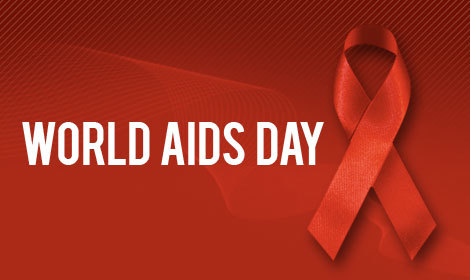 Businesses and landmarks across Aberdeen city centre will turn their lights red in support of World AIDS Day tomorrow.
The city council's Marischal College, Robert Gordon University, Aberdeen University's King's College Chapel and the Cheerz gay bar and club are highlighting the What Will You Do About HIV campaign by lighting their premises and handing out information leaflets about the disease.
They will be among 80 buildings and landmarks across Scotland being illuminated in support of the cause.
The campaign, which is run by a coalition of charities, campaigners and local health boards, seeks to ask Scottish people to think actively about what they can do to reduce new cases of HIV and tackle the stigma that HIV sufferers still face in Scotland.
George Valiotis, of the HIV Scotland charity, said: "It's fantastic to see people and organisations across Aberdeen supporting World AIDS Day and talking about HIV.
"As a national we must use World AIDS Day this year to take a good hard look at where we are in our response to HIV."