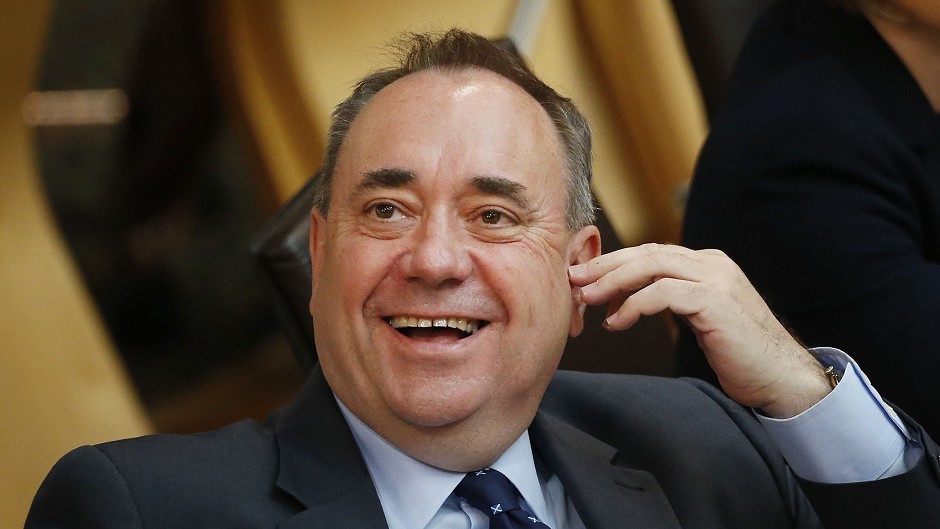 Former first minister Alex Salmond has confirmed he is in the running to become the next MP for Gordon.
Mr Salmond, who is currently the Aberdeenshire East MSP, announced to a pack crowd in Ellon this morning that he was a candidate for next year's general election.
He said: "In the weeks since the referendum people in Scotland have refused to give up hope. For those who voted Yes, the possibility of real change exists. For many who voted No they absolutely insist that the vow that was given to Scotland should be redeemed.
"Therefore, with so much commitment among the people and so much at stake for Scotland I think it is impossible to stand on the sidelines. So on this sunny day in Ellon, I can confirm I am a candidate for the SNP for Gordon."
Afterwards, Mr Salmond – who resigned as first minister after losing the independence referendum – said Chancellor George Osborne's autumn statement made him decide to stand, confirming weeks of speculation.
He said Mr Osborne had shown a "breathtaking display of arrogance" when he announced an oil fund for the north-east of England, before they had produced even a single barrel of oil.
He said: "In contrast we have produced 40billion barrels over a period of 40 years, poured in £300,000million into the London Treasury and have not received a red cent in an oil fund."
Mr Salmond also referred to reports he may stand as an MP in the north, to contest Danny Alexander's seat.
He told the crowd – who erupted into applause at his announcement – that the north-east was his "political home" and that there was never the "remotest possibility" of him seeking to represent anywhere else than the north-east.