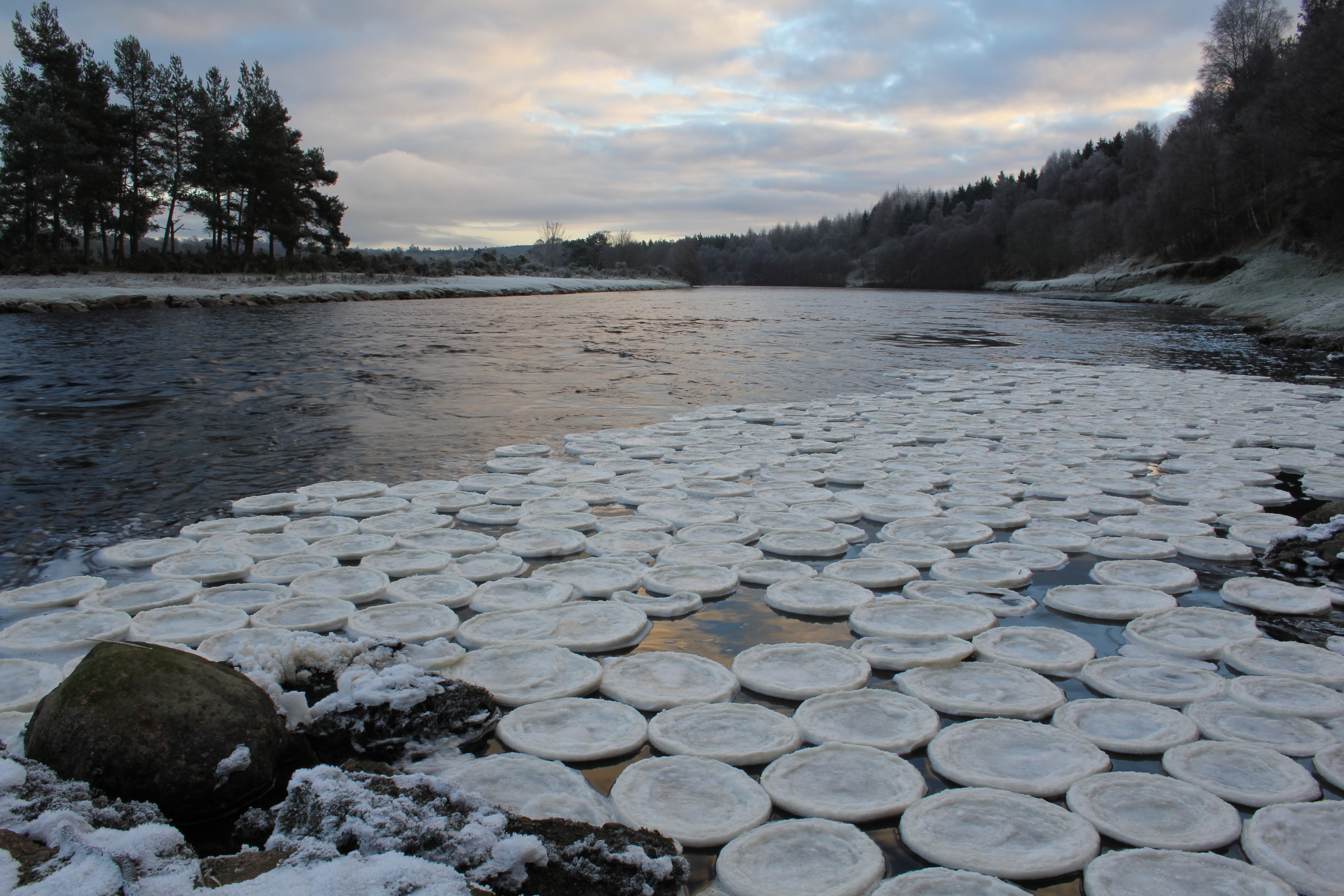 Some unusual icy formations on the River Dee have been causing a stir.
These images show "ice pancakes" at the Lummels Pool at Birse, near Aboyne, and are already delighting viewers online.
The formations, which are more commonly seen in the Antarctic, was photographed by Jamie Urquhart, a biologist for the River Dee Trust.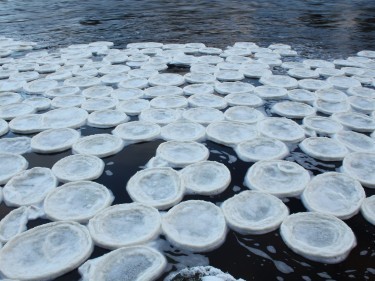 The dinner plate sized discs can sometimes have a thickness of up to 3.9in, and a diameter of 12 in to 9ft.
Experts believe foam on the water freezes overnight, pushing and bumping against each other to become circular.
The discs may then grow overnight when the temperatures fall again, collecting new foam. During the day, when the discs soften in the sun, particularly around the edges, the rims are built up as the pieces collide in the water.