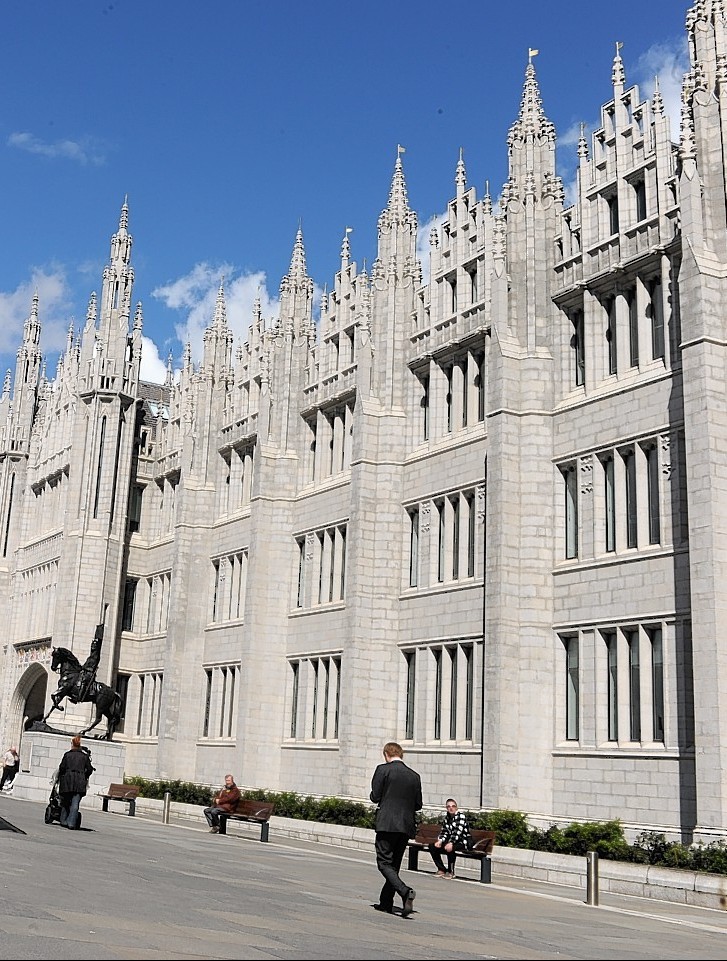 Aberdeen City Council's education convener Jenny Laing will today be confirmed as the new leader of the local authority.
Mrs Laing was voted in to replace Barney Crockett as the head of the city's Labour group at an annual meeting on Monday night.
The Midstocket and Rosemount ward member will be officially made leader of the coalition administration at a full council meeting at the Town House today.
Although there has been speculation for some time that there may be a reshuffle at the top of the Labour group, Mr Crockett was not anticipating that he would be replaced this week.
In an interview yesterday, Mrs Laing paid tribute to the work of her predecessor, and said she would lean on his "expertise and support" in her new role.
However, she refused to be drawn on the reasons for the shake-up.
When asked if she thought that Mr Crockett had been doing a bad job, she said: "We have a democratic process in the Labour group.
"Every year we have an AGM where the office bearer positions are up for re-election. I am really pleased and privileged that I was chosen to be the new leader of the Labour group.
"We have always worked very collaboratively within the Labour group, and we see that continuing no matter who is at the helm.
"We have put some really good policies and strategies in place, and I see my job now is to assist with driving those forward so that we can be delivering for the people of Aberdeen."
It is expected that the change in leadership will help to dampen down what has been an ongoing and bitter public battle between the Labour group in Aberdeen and the Scottish Government.
Repeated spats in the media came to a head with an announcement from finance convener Willie Young that Alex Salmond and his cabinet would be banned from local authority property.
Those plans were later dropped, but problems continued with another row over an upgrade of the Haudagain roundabout.
Mrs Laing insisted that the Labour-Conservative-Independent coalition had "always" had a desire to work with the SNP government at Holyrood, but acknowledged that there may be an opportunity for something of a fresh start, especially given last week's appointment of a new chief executive.
She said: "I think we are going through a period of change, we have got a new chief executive due to start with us very soon.
"We also have a paper coming to full council about the structures within our directorates and I think the fact that we may also have a new leader leading the council that it is a timely thing for that. I would hope to work with the new chief executive as we move forward."
The changes agreed at the Labour group annual meeting also include the appointment of councillor Angela Taylor as deputy leader and Ross Grant as group whip.
Mrs Laing said she will continue as education convener for the immediate future, pending the shake-up of the committee structure at the council.