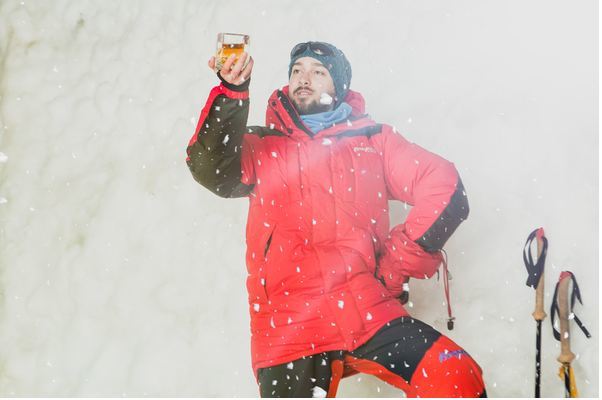 An international day to celebrate Scotland's favourite tipple has been celebrated in all seven continents for the first time.
Whisky lovers from Africa to Antarctica raised a dram for the fourth annual World Whisky Day held on Saturday.
Blair Bowman, 25, started the day in 2011 when in his third year at Aberdeen University.
But he was far from his homeland and living in Barcelona as part of a year abroad for his Hispanic Studies degree when inspiration struck.
It has gone from strength to strength with more than 160 events registered in 46 different countries this year.
In Antarctica, researchers from the Australian Antarctic Division held a celebratory whisky tasting session at Davis Station in the east of the continent and another at Mawson Station.
In Scotland, around 300 hardy whisky fans enjoyed a tasting 2,000 feet up Aonach Mor
Mr Bowman, said: "World Whisky Day just keeps getting bigger and better. To see it grow from a simple idea to something which has spread across all seven continents and is bringing together thousands of people to celebrate whisky is such a thrill.
"We're going to have to work hard to top this next year – now space is the final frontier for World Whisky Day."
First Minister Nicola Sturgeon said: "It's great to see an iconic Scottish product bringing so many people around the world together."
Malcolm Roughead, chief executive of VisitScotland, said: "World Whisky Day is a fantastic initiative and a chance for novices and enthusiasts everywhere to raise a glass to Scotland's national drink."