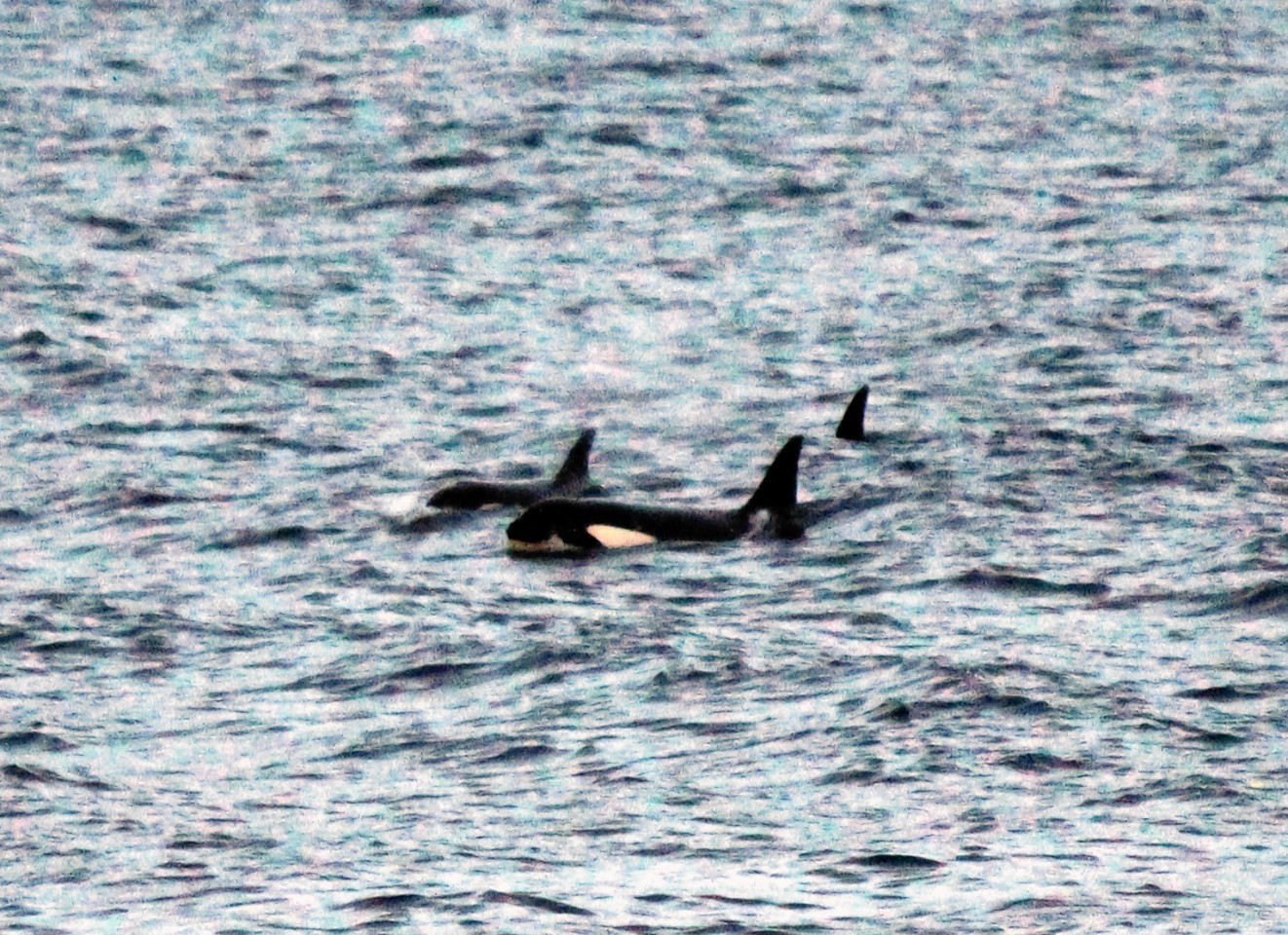 A pod of killer whales has been photographed in the waters off the coast of a north-east town this weekend.
Up to 20 orcas were spotted by wildlife watchers swimming close to the shore at Fraserburgh on their way south.
The enormous mammals are a rare sight in the area, and are mainly seen on the west coast around the Hebrides and Skye, although they can also be spotted in the summer months feeding around Shetland, Orkney and Caithness.
Amateur wildlife photographer David Beedie heard the pod had been spotted heading south-east, so grabbed his camera late on Sunday night and raced to the breakwater.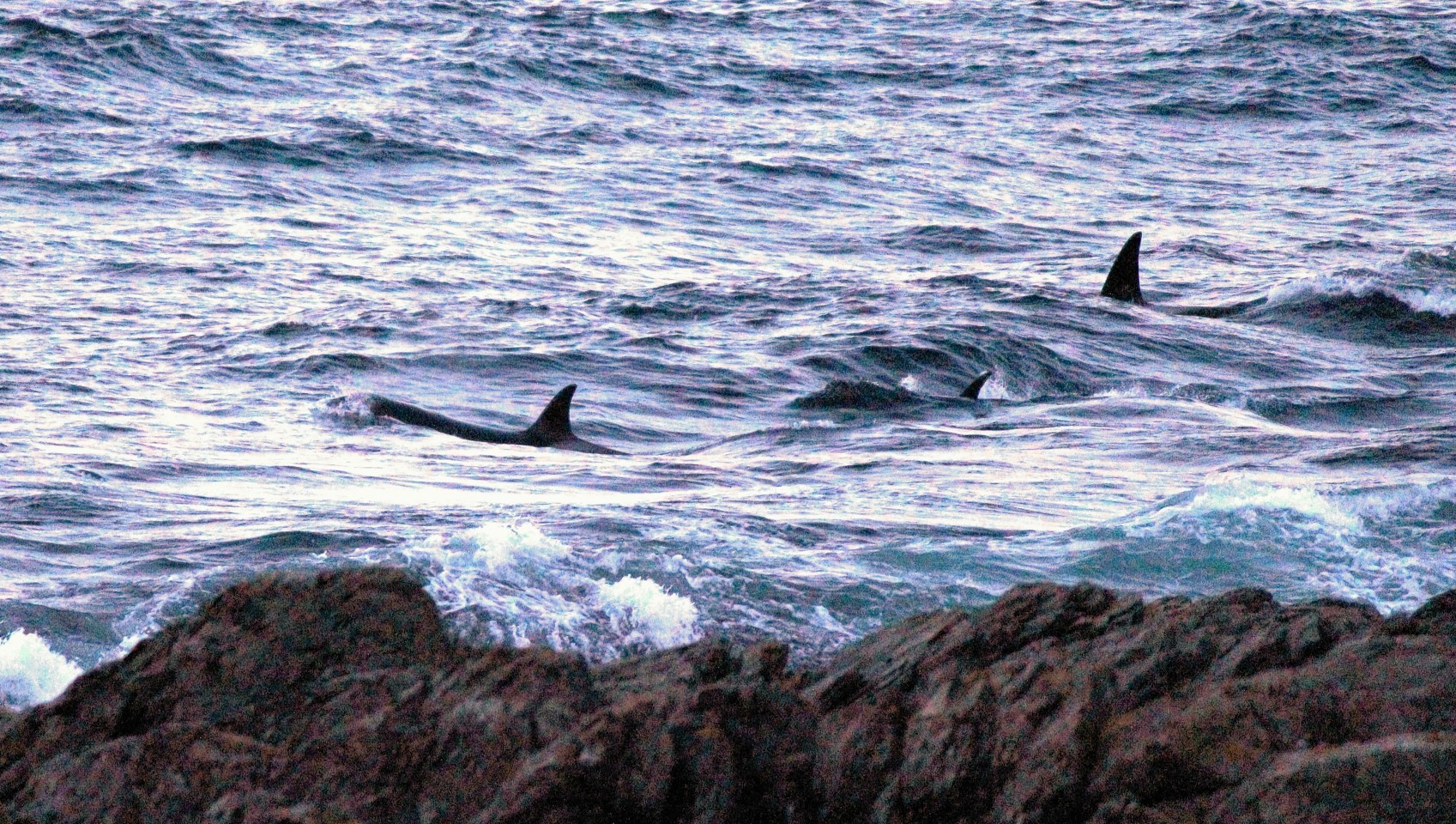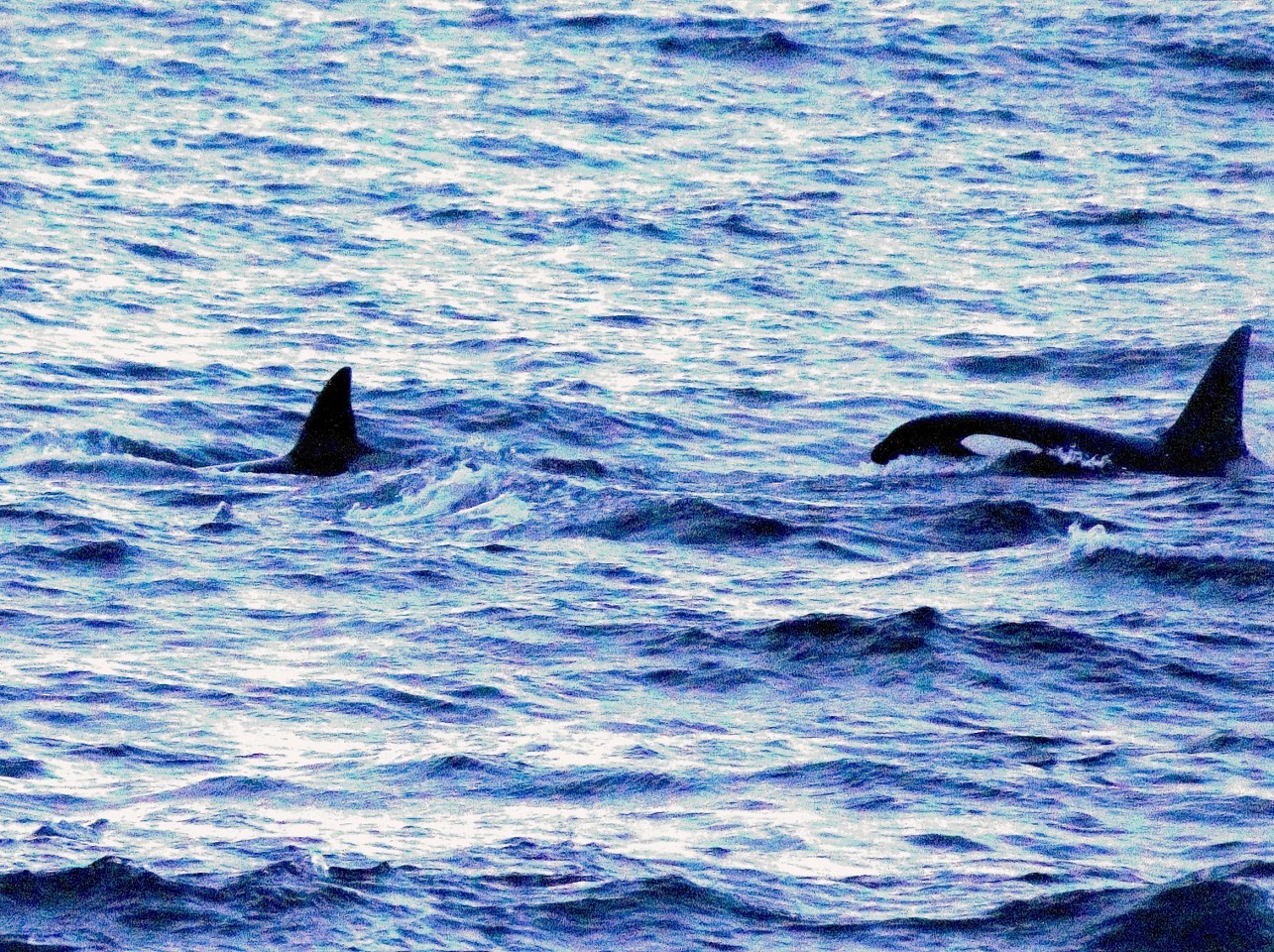 Mr Beedie said: "I made my way straight to Fraserburgh beach and saw them coming towards me quite quickly, but they weren't close enough in to get good shots, so I took my car and went out to the breakwater and got quite a good few shots of them.
"There were about 15 or 20 of them. It looked like a male, a female, and maybe even a smaller male were leading the pod, and the rest were following behind in groups of five, breaching through the water here and there.
"The male was really close, at one point it passed about 30 feet from me and he was just huge, massive, it looked as though the dorsal fin was easily five or six foot tall, it just took my breath away.
"Unluckily I didn't have my camera up at the time, but it was lucky in a way because I got the chance to see him with my naked eyes."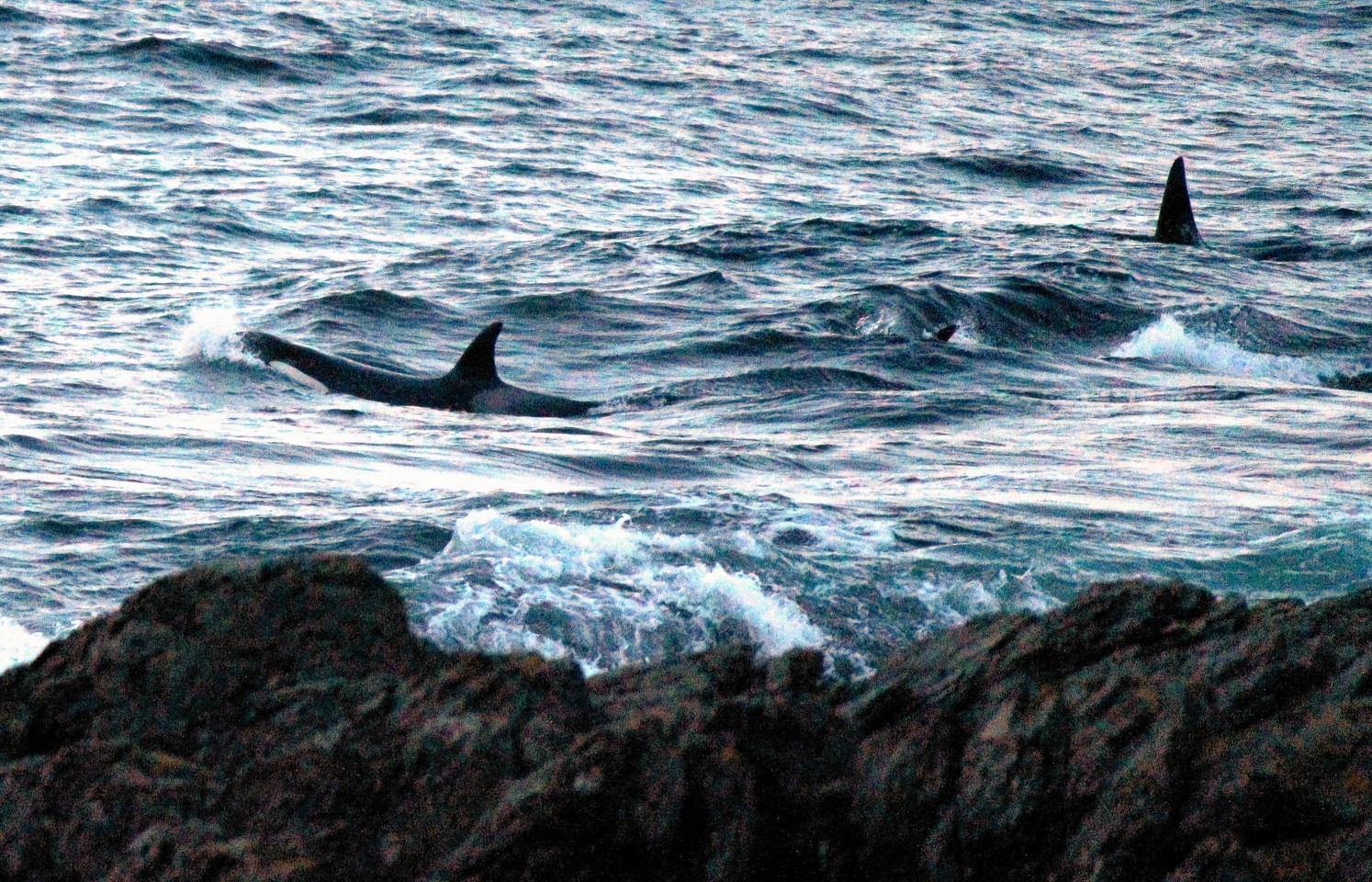 Although they are known as killer whales, orcas are actually the largest members of the dolphin family.
The "killer" label comes from their habit of hunting whales in certain parts of the world.
Mr Beedie said seeing them up close was an unforgettable experience.
"Even today I've still got that feeling of being just awe-inspired by it," he said.
"Being so close to something so impressive, especially around here where you don't expect to see orcas, was just such a surreal feeling.
"It's not every Sunday night that you get to see amazing creatures like that passing the Broch."