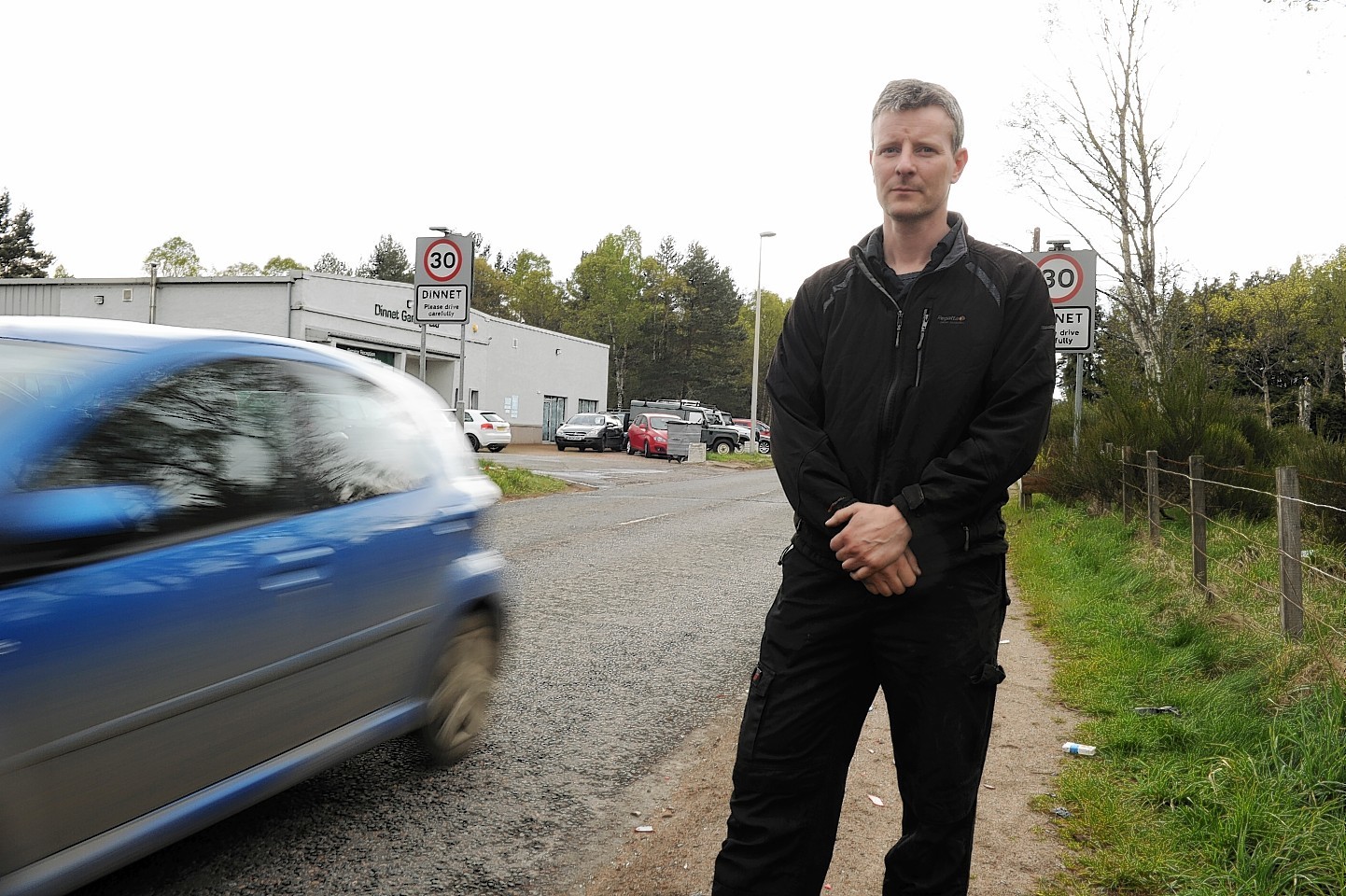 Councillors have backed calls to extend the speed limit through an Aberdeenshire village.
Campaigners have been arguing the 30mph limit through Dinnet should be extended for years, after a series of accidents – most recently involving an ambulance and a 4×4.
They wanted the restriction to be put in place nearer the entrance of the village to ensure motorists keep their speed low as they go along the A93 Aberdeen to Braemar road.
Yesterday members of the Marr area committee backed the plans, which council officers said would deter drivers entering and leaving the village at "excessive" speeds.
Local councillor Geva Blackett said last night: "I am delighted that all three ward councillors were able together to persuade officials to bring the proposal to extend the 30mph limit 60 metres (200ft) to the east to committee, where it was unanimously agreed.
"From my own experience, I know that turning out of the garage can be a scary experience as cars just have now slowed down in time. The police too are aware of the issues and will be watching to ensure the speed limit is observed."
Councillor Katrina Farquhar added: "It's been a long-drawn out effort so I'm glad to get to this stage, I'm really pleased."
Donald McHardy and his father Scott, who run Dinnet Garage, were among those campaigning for the change.
Mr McHardy sen welcomed the decision, and said he was sure it would help improve safety in the village, particularly near the A93's junction with the B9158 Dinnet Bridge road – which is next to the garage.
He added: "We're very pleased about this, and thanks must go to Councillor Farquhar, she really pushed this forward for us."
The extension of the speed limit will now go out to statutory consultation, and if there are no objections it will be adopted.