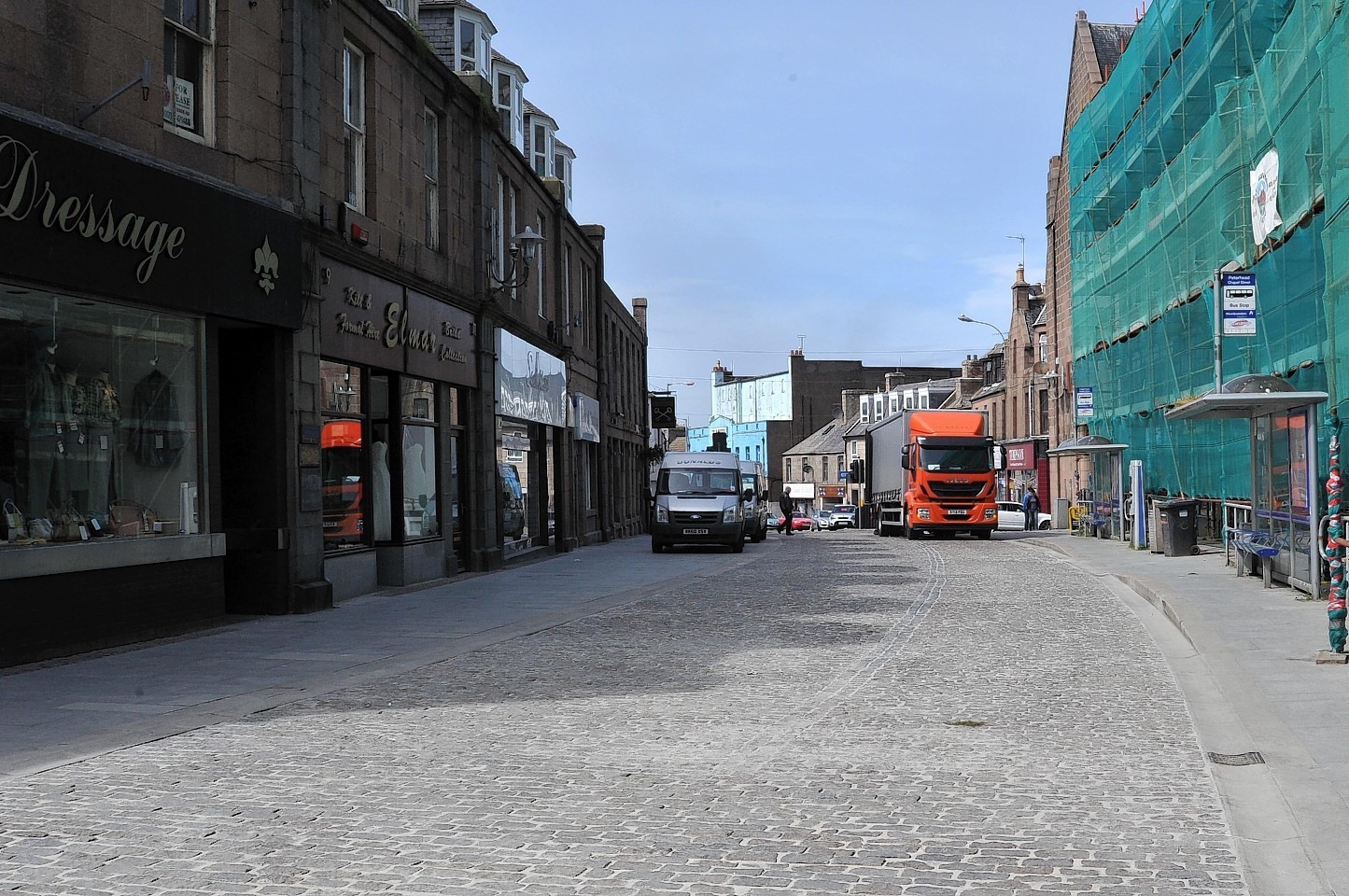 A public consultation to reduce the speed limit on a north-east thoroughfare has been launched.
Aberdeenshire Council is progressing with plans to cut the speed limit from 30mph on Peterhead's Queen Street to 20mph as the pedestrianisation of two other roads comes to an end.
Chapel Street and Marischal Street were closed more than a decade ago in an effort to boost town centre trade, but the experiment in fact turned shoppers away.
Now, in a bid to draw people back, the authority plans to reintroduce cars to the roads – a scheme that was approved by local councillors in April.
And to increase the safety for the resulting shoppers, a 524ft stretch of Queen Street – from its junction at St Peter Street to Chapel Street – could be lowered to 20mph.
Last night, Peterhead councillor Anne Allan called for people to get involved with the consultation process.
She described it as an opportunity for townspeople to affect council decision making.
"It's definitely something the public should be engaging with. They need to get involved with things like this to have their say," she said.
"The council needs to know if people are happy with the proposed changes or not. It's in the middle of the shopping centre and it can only make it safer for pedestrians."
Speeds on sections of Backgate and Back Street, which intersect the shopping district, would also be lowered under the plans.
Only one objection has been lodged against the plan to reopen the streets to traffic.
The anonymous objector raised concerns about noise, damage to the cobbled surface and the lack of new parking bays to encourage people to shop locally.