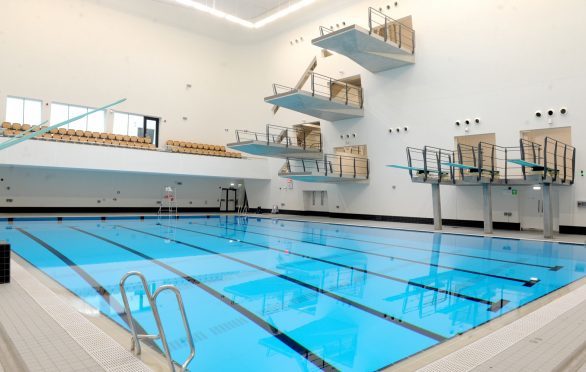 The 25-metre swimming pool at Aberdeen Sports Village has been closed after water started seeping from its tank.
Contractors have been drafted-in to try to pinpoint the source of the problem and bosses at the complex have already apologised for the situation.
Duncan Sinclair, chief executive at the sports village, said: "We apologise for the inconvenience to our customers while the 25-metre pool is closed.
"We have brought in people to investigate why this has happened at the moment.
"We are hoping this situation only lasts days rather than weeks, but at the moment, we just don't know.
"However, with some careful re-programming of the 50-metre pool, we will continue to provide the vast majority of our usual programme despite this closure.
"We will keep our customers updated and, as soon as we have a clearer indication of the duration of the closure, we will let them know."