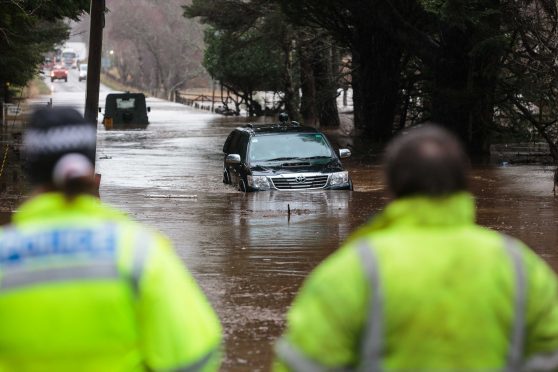 More than 1,000 homes across the north and north-east will remain without power tonight.
Engineers have been working throughout the day to restore power after Storm Frank knocked out lines, with flooding also sweeping away electricity poles.
In their latest update, Scottish Hydro Electric Power Distribution (SHEPD) said there about 1,500 customers in the north of Scotland – excluding Ballater – without power.
These areas include Shetland, rural Fort William and rural areas around Oban and Buchan.
Engineers will continue their attempts to restore power throughout the night.
In Ballater and the surrounding areas, around 200 homes of the 1,300 currently blacked-out will be without power overnight.
A spokesman said: "Supply will only be restored when it is safe to do so.
"There are currently in the region of 1,300 customers in the surrounding areas of Ballater (including Crathie, Braemar, Mar Lodge and Invercauld) who are without power.
"Engineers are doing everything possible to restore power to these areas tonight, however, conditions remain extremely challenging with flood waters having swept away some electricity poles."
The Army Barracks in Ballater are open and have power.