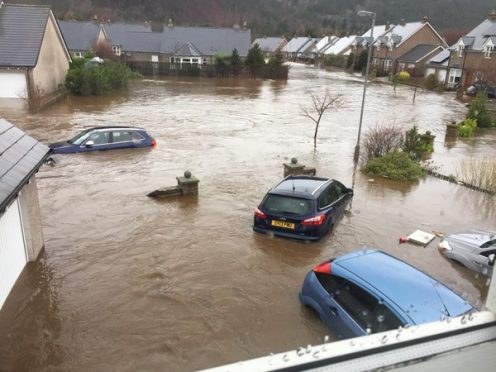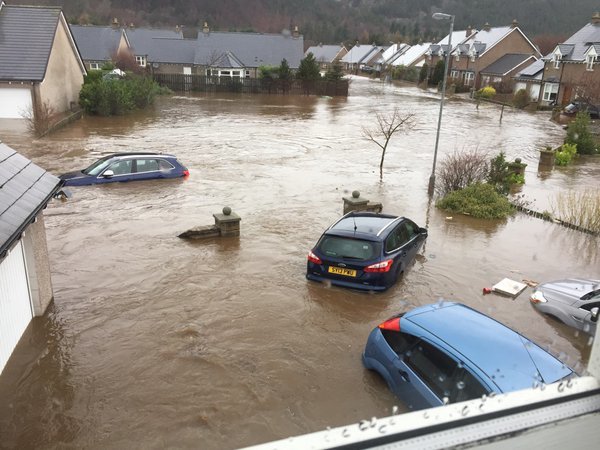 A Just giving page for the flood victims in Ballater & Surrounding community has raised almost triple the sum they set out to.
Generous people from across the world have donated and left messages of support on the charity website.
The page was started by well known Deeside fundraisers the Ballater Charitable Chiels and had initially hoped to raise £3,000 to Support Ballater & The Surrounding Communities after Storm Frank wreaked havoc across the region.
So far the figure raised is just shy of £9,000.
Andrew Thain chairman of the Ballater Charitable chiels said: "We held a meeting today (Sunday) and involved the shire council who have helped steer us in the right direction they've suggested that we do a leaflet drop in the area tomorrow with a letter advising people that they can apply for emergency financial funding through the chiels fund (Funds will be distributed based on individual needs & the number of people applying)
"To apply please ask a member of the Chiels or call 07807518538 or email chielsflooding@gmail.com.
"Also a member of the Chiels will be in the Albert Hall between 12noon & 2pm daily if you prefer to speak to someone face to face & discuss your needs.
"We are totally amazed with the amount raised so far we've received donations from all over Scotland, UK and even abroad, I've been in the Village myself as many of my friends and fellow Chiels have been affected and what's been more overwhelming above the financial support is the togetherness & community spirit shown by all in supporting each other.
"As you probably know it would be good to get the message out to tell people about the availability of the emergency financial funding as people can be proud and stubborn, but the money is there for their benefit and hopefully it can go a little way and help support people on the long road to get back to some form of normality.
"We decided to set the page up because for many years the community has supported the chiels, giving us the ability to support many groups, people & Organisations less fortunate than ourselves – it's now our turn to help the community."
The chiels Local fundraising group have been on the go for about 16 years and have raised over £350,000 for local charities.