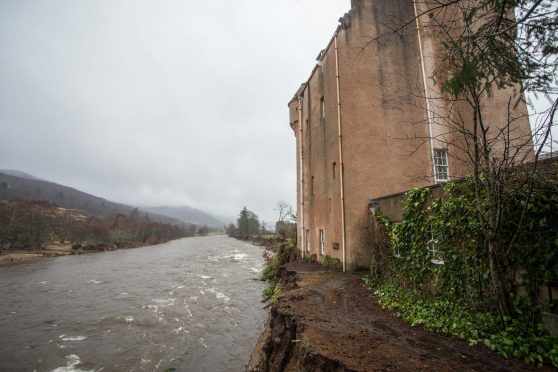 A historic castle close to the Queen's residence at Balmoral has been left on the brink of collapse into a swollen river after intense flooding.
The owner of Abergeldie Castle was forced to evacuate the 16th century A-listed tower house in Aberdeenshire on Sunday after the River Dee swept away about 60ft (18m) of land behind the property, leaving it only a few feet from the water.
It is understood that Baron Abergeldie, 76-year-old John Gordon, and his wife decided to leave their 450-year-old home when a wall in the garden was ripped away by the torrent.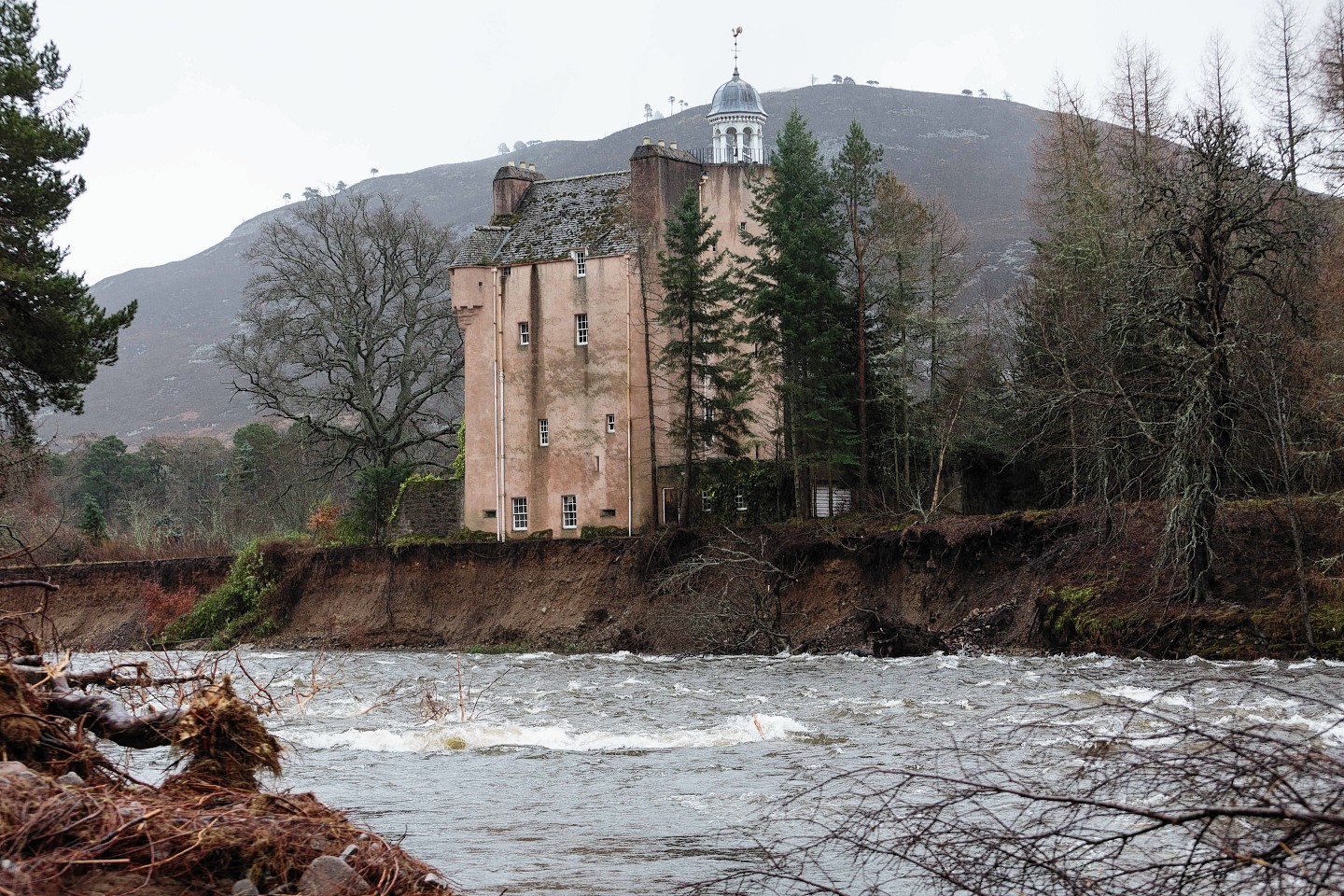 They initially took refuge in a neighbour's home before moving into another property on the estate. The laird is understood to be too upset to comment.
The Royal Family rented Abergeldie Castle, which is about two miles (3.2km) east of Balmoral, between 1848 and 1970 before Mr Gordon moved into his ancient family home in 1972.
Portions of the 11,700-acre sporting estate are regularly rented out to royalty for shooting and fishing.