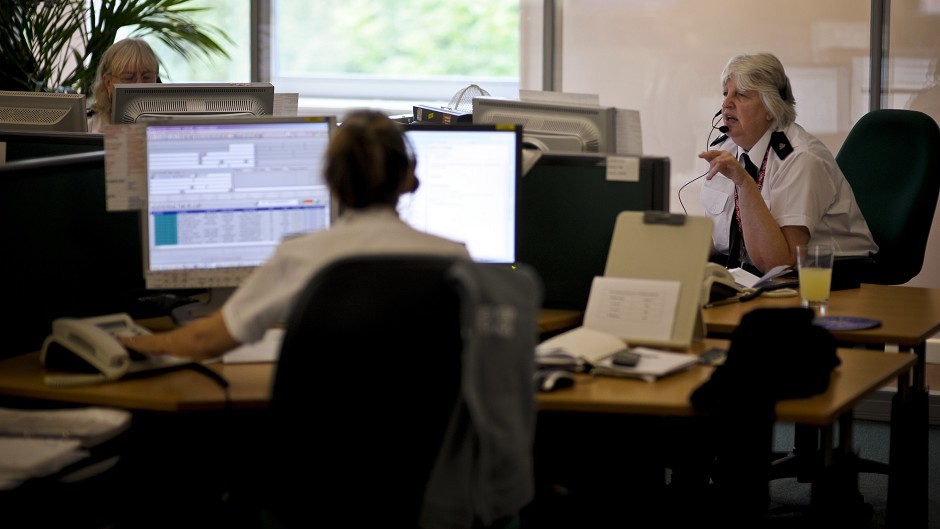 A senior MSP has said controversial Police Scotland plans to close control rooms in Aberdeen and Inverness must be informed by the outcome of an investigation into the M9 tragedy.
Willie Rennie, leader of the Scottish Liberal Democrats, pressed the Lord Advocate Frank Mulholland on when the independent investigation into the circumstances of the response to the crash would be published.
He fears crucial lessons will not be learned if the force completes its control room closure programme before the results of the probe are published.
Call centres in both Aberdeen and Inverness will close later this year, meaning all 999 and 101 calls from the north and north-east will be handled in the central belt.
The Lord Advocate's investigation was launched after it took police three days to discover John Yuill and Lamara Bell's wrecked vehicle after their car crashes off the M9.
The force received a call from a member of the public at the time of the accident.
More than 1,000 people have already signed a Press and Journal petition calling for the call centres in Aberdeen and Inverness to be kept open.
In his letter to the Lord Advocate, Mr Rennie said: "As you will appreciate, once all the facts have been established, there are compelling reasons for information to be made available as soon as possible.
"And I hope that you agree with me about the need for as much transparency as possible.
"I believe this final report will be an important step to attaining closure for those involved in this tragic incident.
"Police Scotland also continues to progress its plans to shut more control rooms and service centres.
"It is essential that the national force has every opportunity to learn from what occurred in this tragic case to ensure that it never happens again."
Under Police Scotland's plans, 999 and 101 calls from north and north-east Scotland will all be routed to the National Virtual Service Centre in the central belt.
After being answered, they will then be transferred to a new control room in Dundee. Staff at that facility will then be responsible for liaising with officers on the ground.
A Crown Office spokeswoman said: "The Lord Advocate has received the letter from Willie Rennie and will respond in due course."